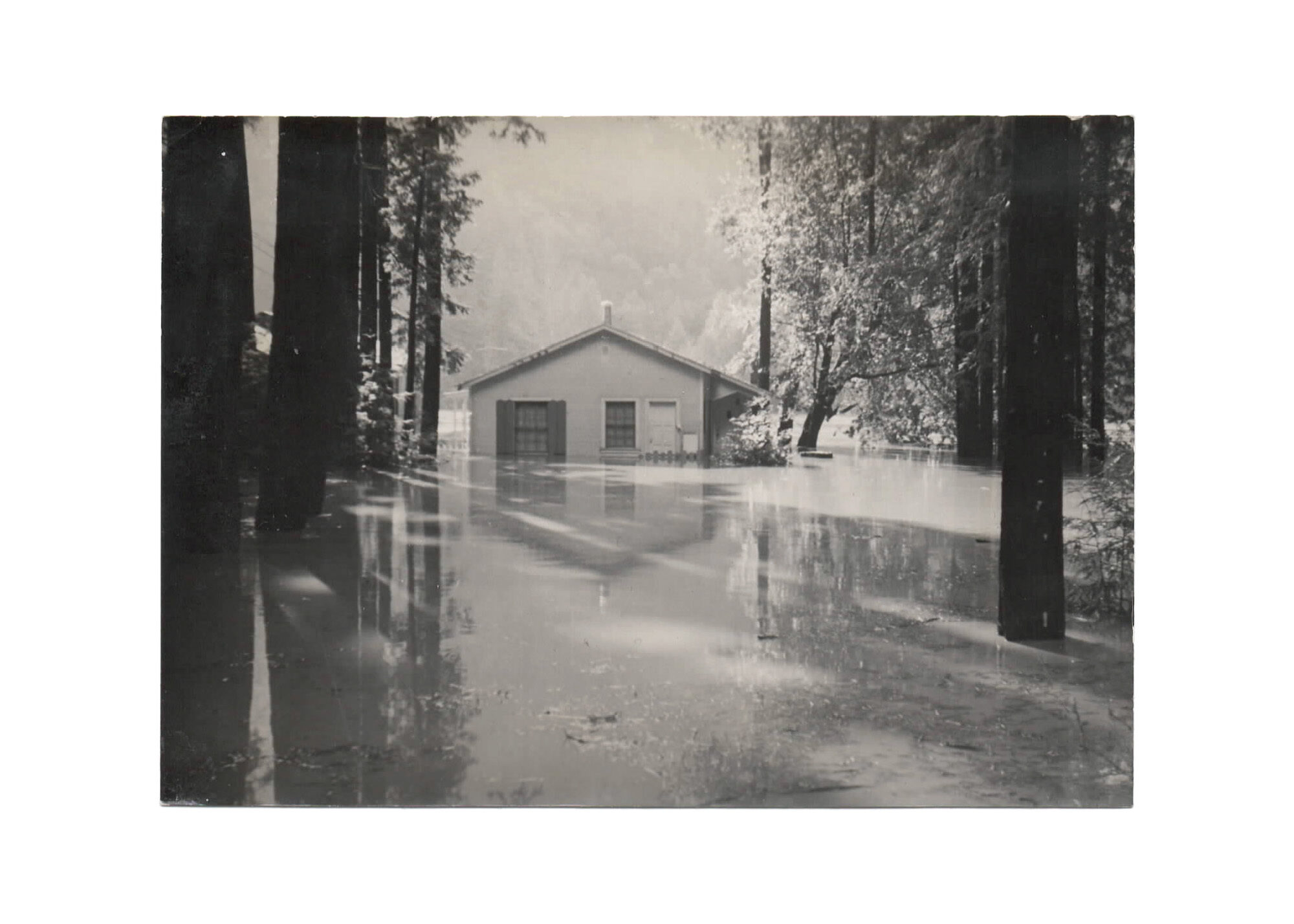 Untitled, 2015
Found photograph (Ohio, USA)
Object from 'ISLAND' research archive

ISLAND, 2015 – 17
Site-responsive architectural interventions, photography, film, studio works, research and publication.
ISLAND utilizes sculpture, research, found artefacts and drawings, and is anchored by three major photographic works, which document interventions undertaken directly onto suburban homes in the USA. The work includes new research and work created in Ohio, Detroit, and New York between 2015 and 2017.
ISLAND reflects on the home through the metaphor of the desert island; a place that simultaneously consists of personal sovereignty and entrapment. Presented alongside research and artefacts, the work examines the icon of the home as a deeply vulnerable object and personal vessel for memory, identity, and aspiration. In his catalogue essay 'Island' Sreshta Rit Premnath writes,

"The complexity of Ian Strange's ISLAND lies in the balance it strikes between the socio-political realities that dictate who owns a home and who cannot, as well as the psychological experience of memory, longing and loss that we all carry with us through our lives from one home to the next.".

ISLAND premiered in an exhibition at FAC (Fremantle Arts Centre) in Australia from July 22 to September 16, 2017, and was exhibited in New York City at 149 West 14th St. by arts organisation Standard Practice from November 18 to December 16, 2017. An accompanying publication, 'ISLAND' was released in partnership PAMPAM press in late 2017.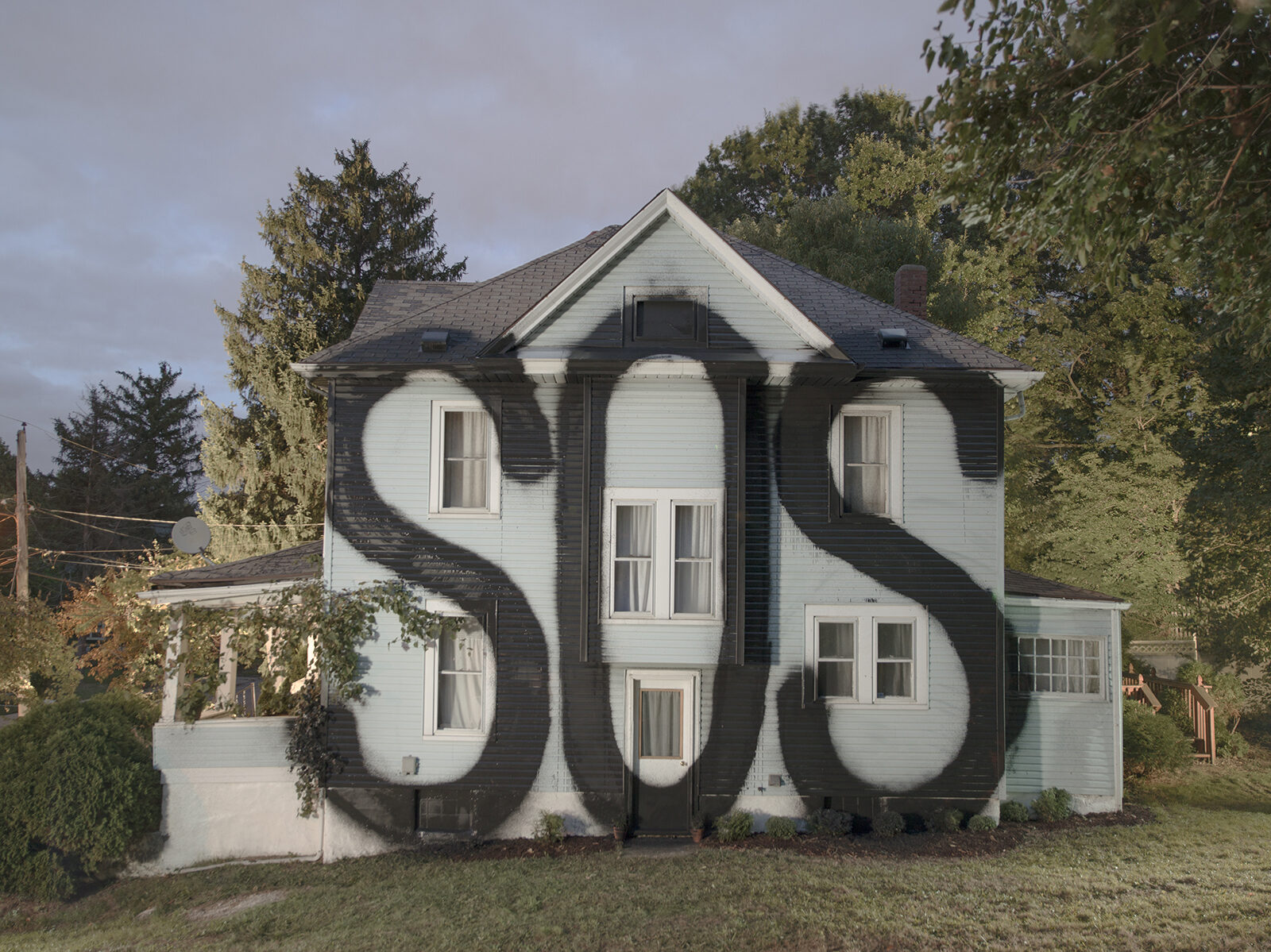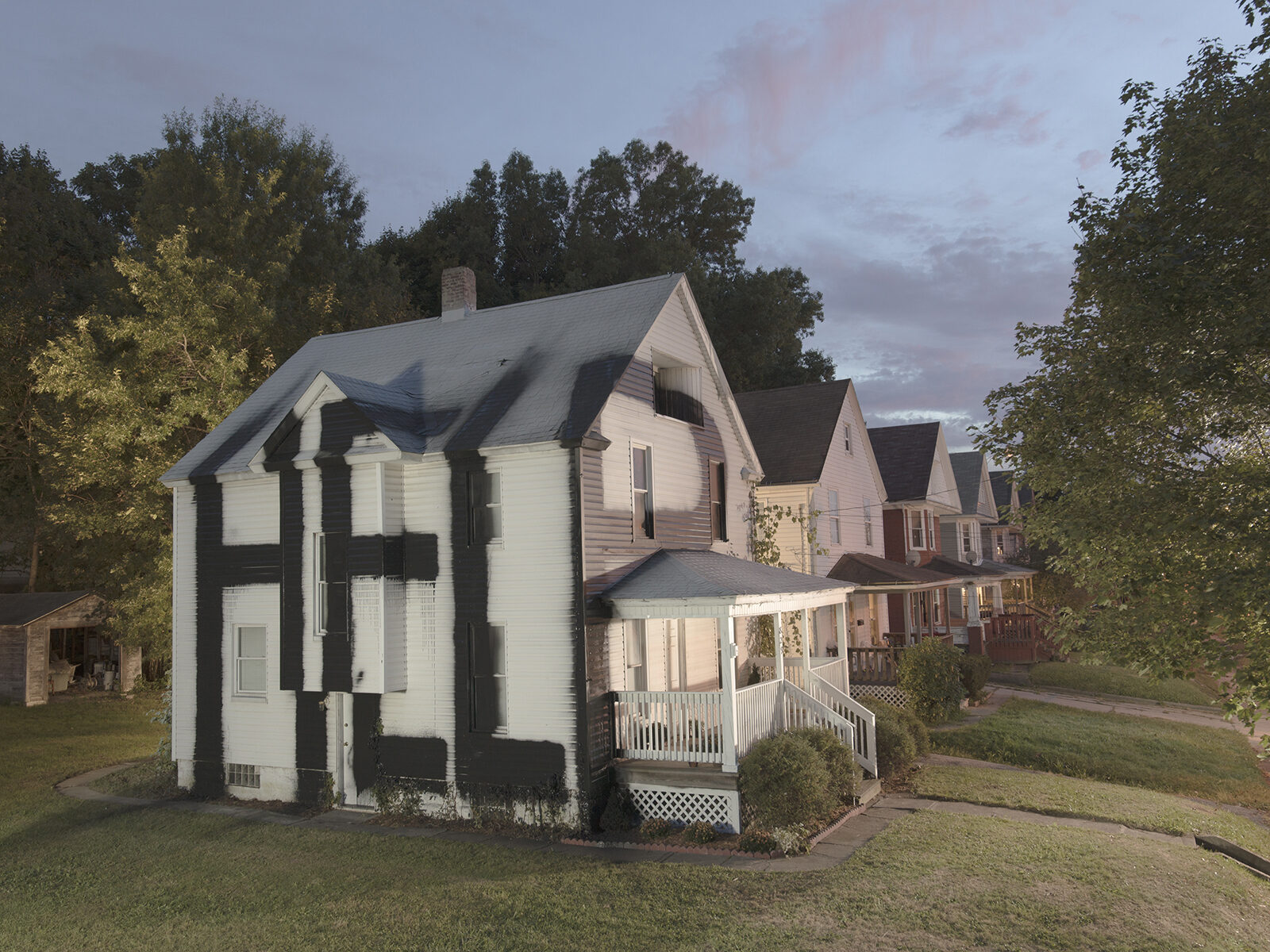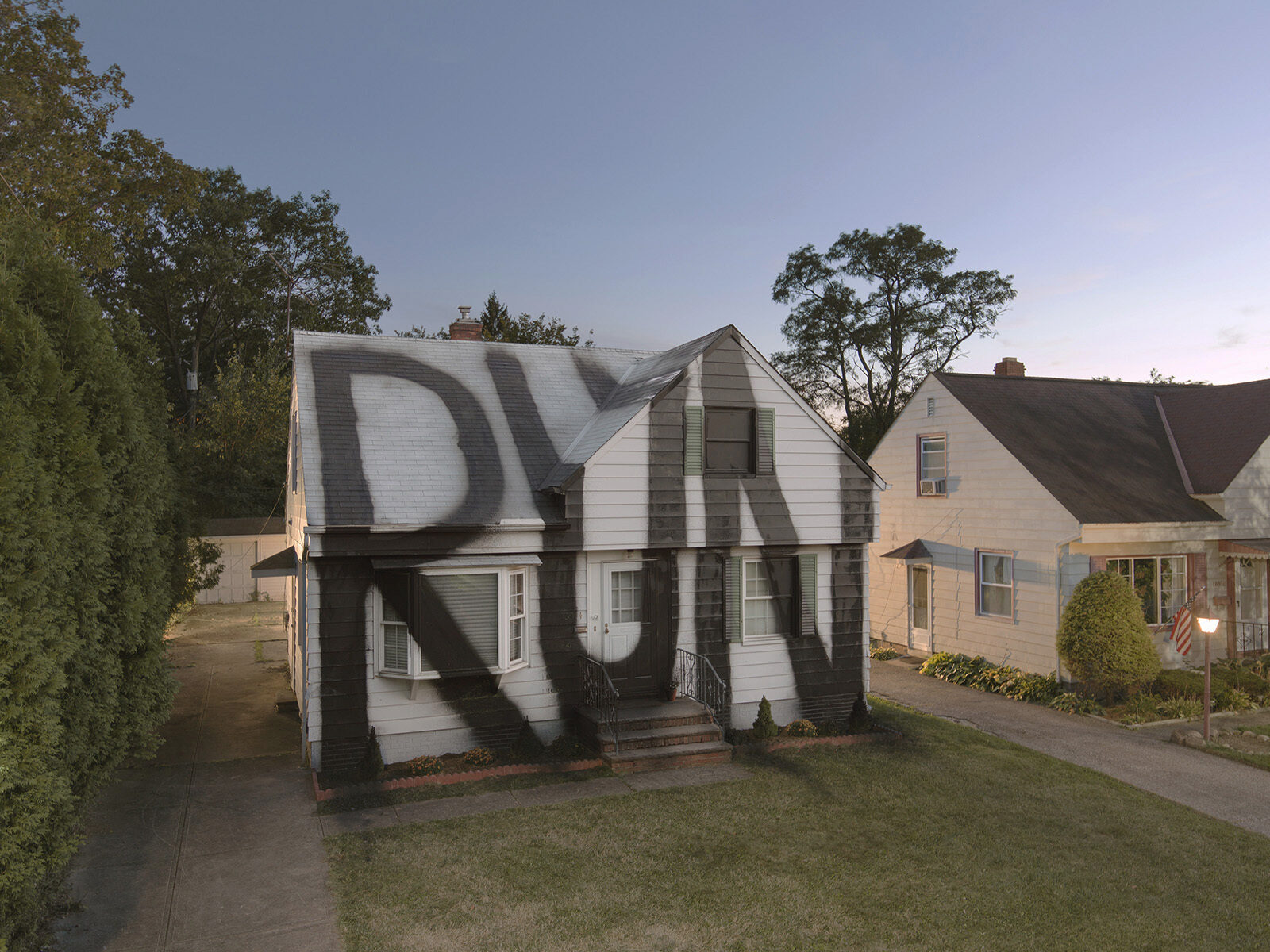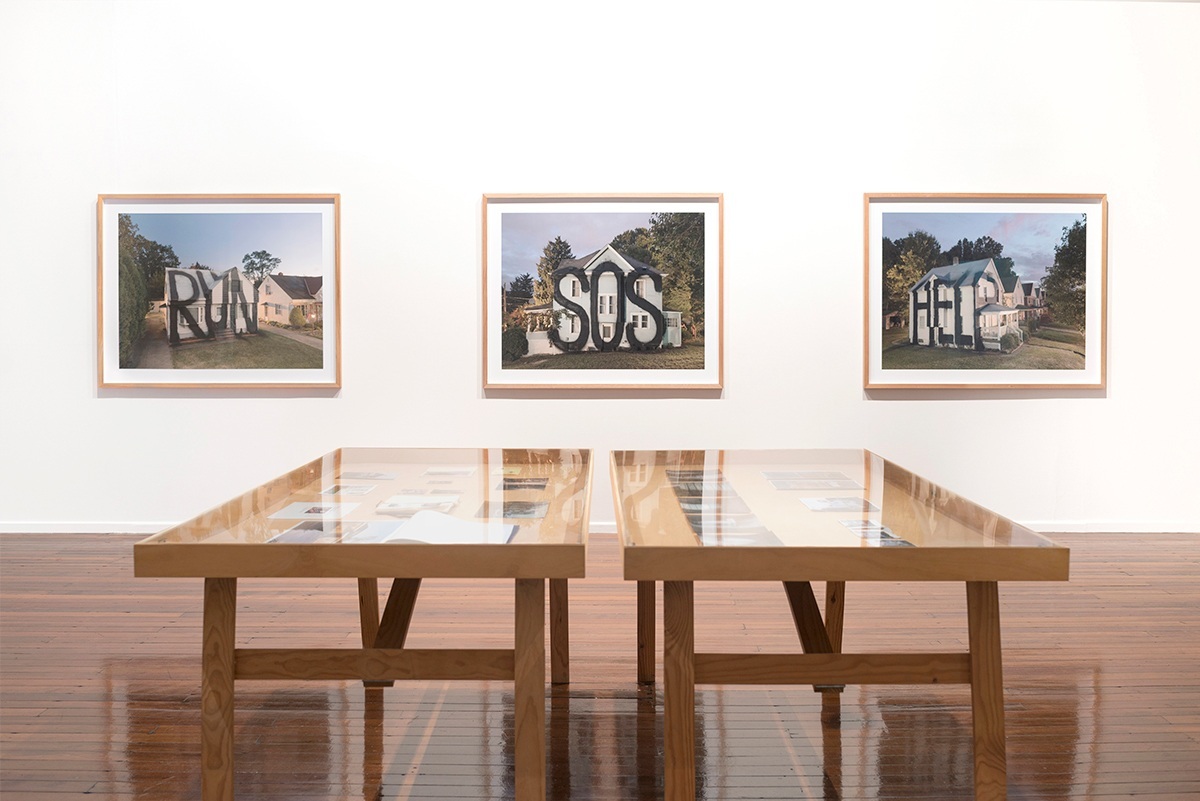 Installation view, ISLAND exhibition
FAC (Fremantle Arts Centre)
22nd July - 16th September, 2017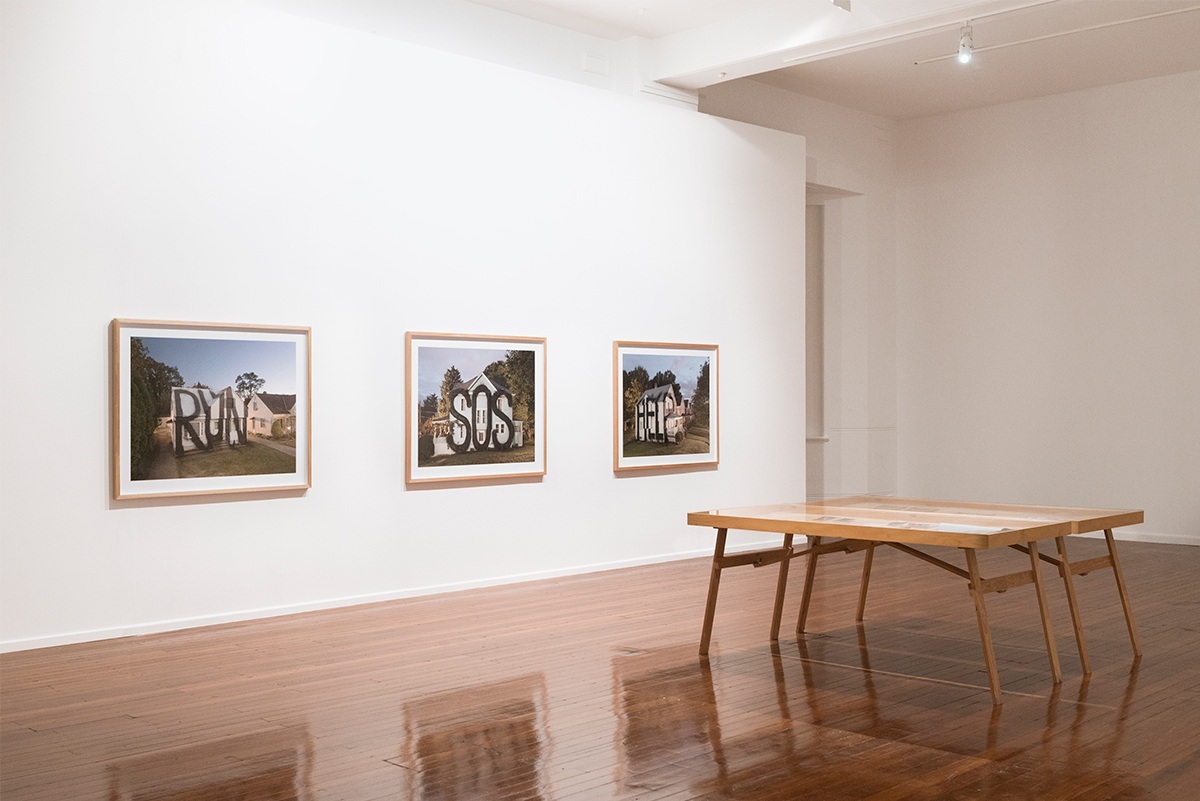 Installation view, ISLAND exhibition
FAC (Fremantle Arts Centre)
22nd July - 16th September, 2017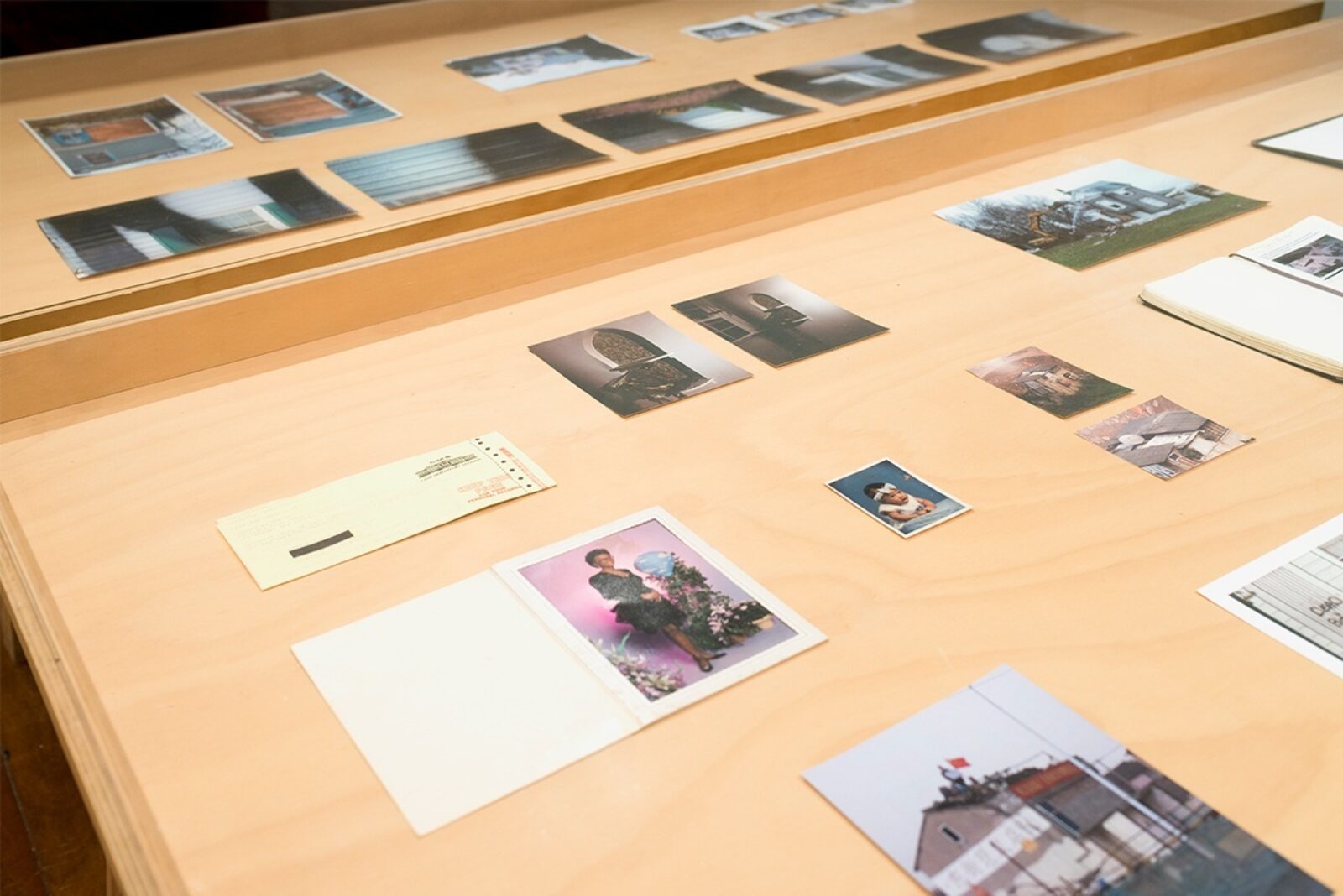 Selected research and artifacts
Installation view, ISLAND exhibition
FAC (Fremantle Arts Centre)
22nd July - 16th September, 2017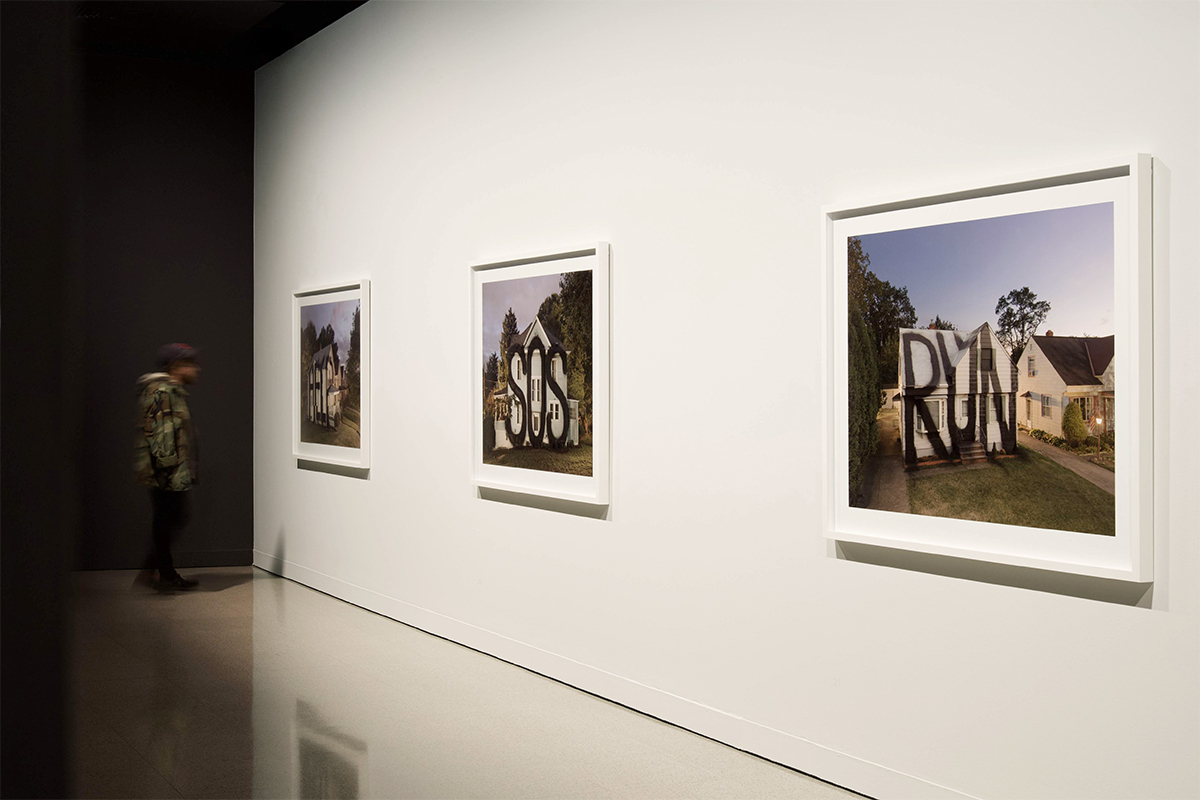 Installation view of ISLAND
Ian Strange: Suburban Interventions, 2008 - 2020
John Curtin Gallery
7th February - 24th April, 2020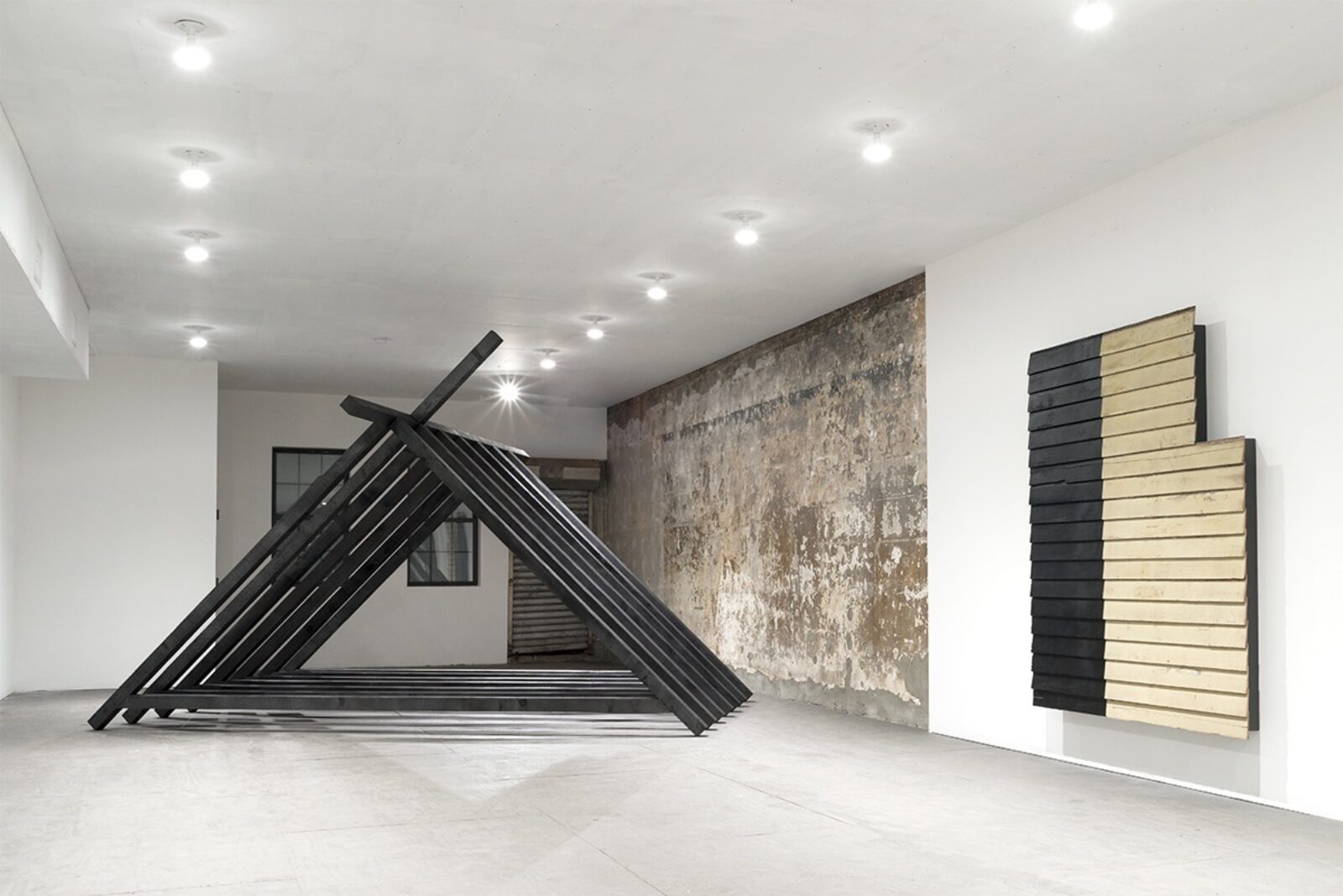 Framework (Kenyon st.), Burnt Untreated Pine
Installation view, ISLAND exhibition
Standard Practice, NYC, New York
19th November - 16th December, 2017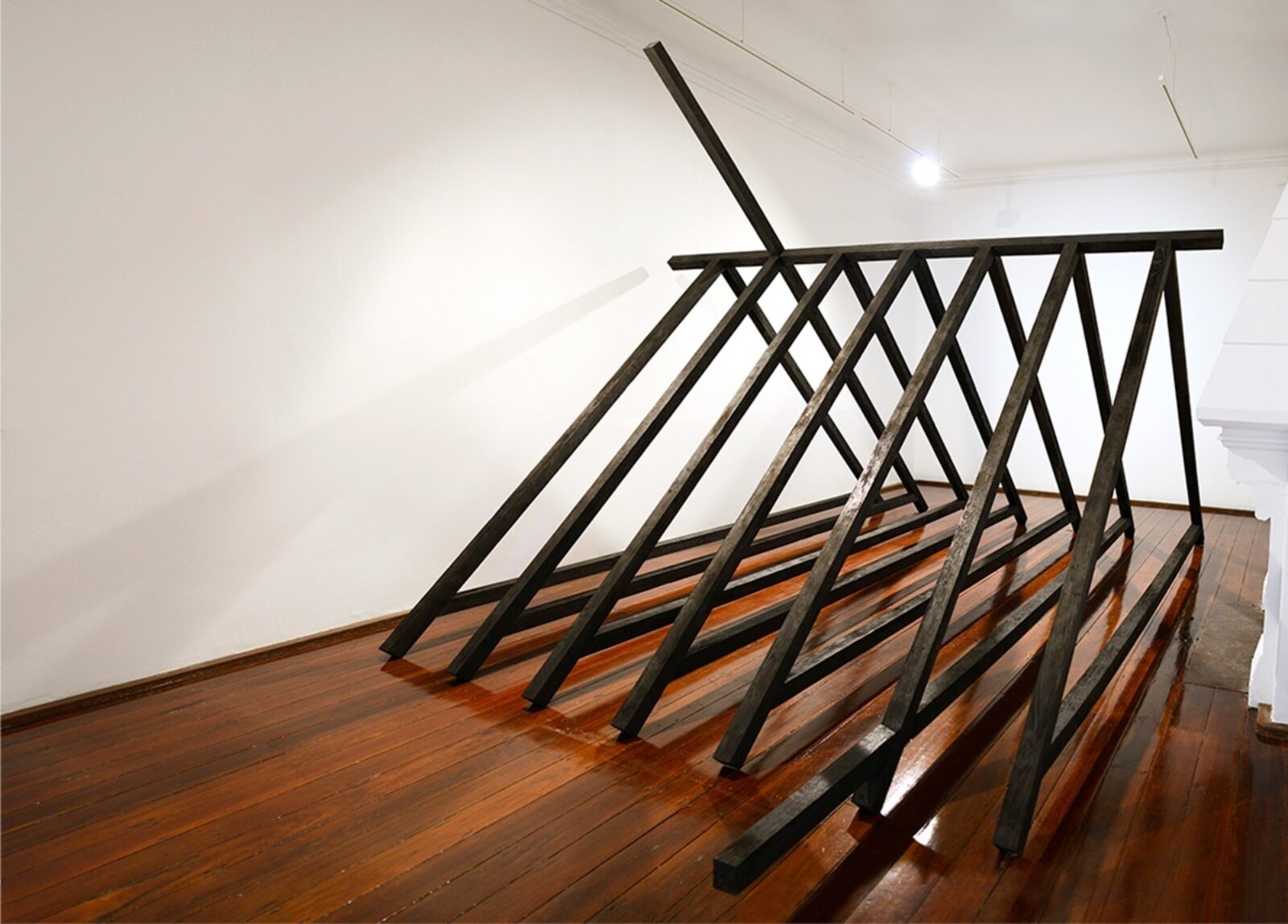 Framework (Kenyon st.), Burnt Untreated Pine
Installation view, ISLAND exhibition
FAC (Fremantle Arts Centre)
22nd July - 16th September, 2017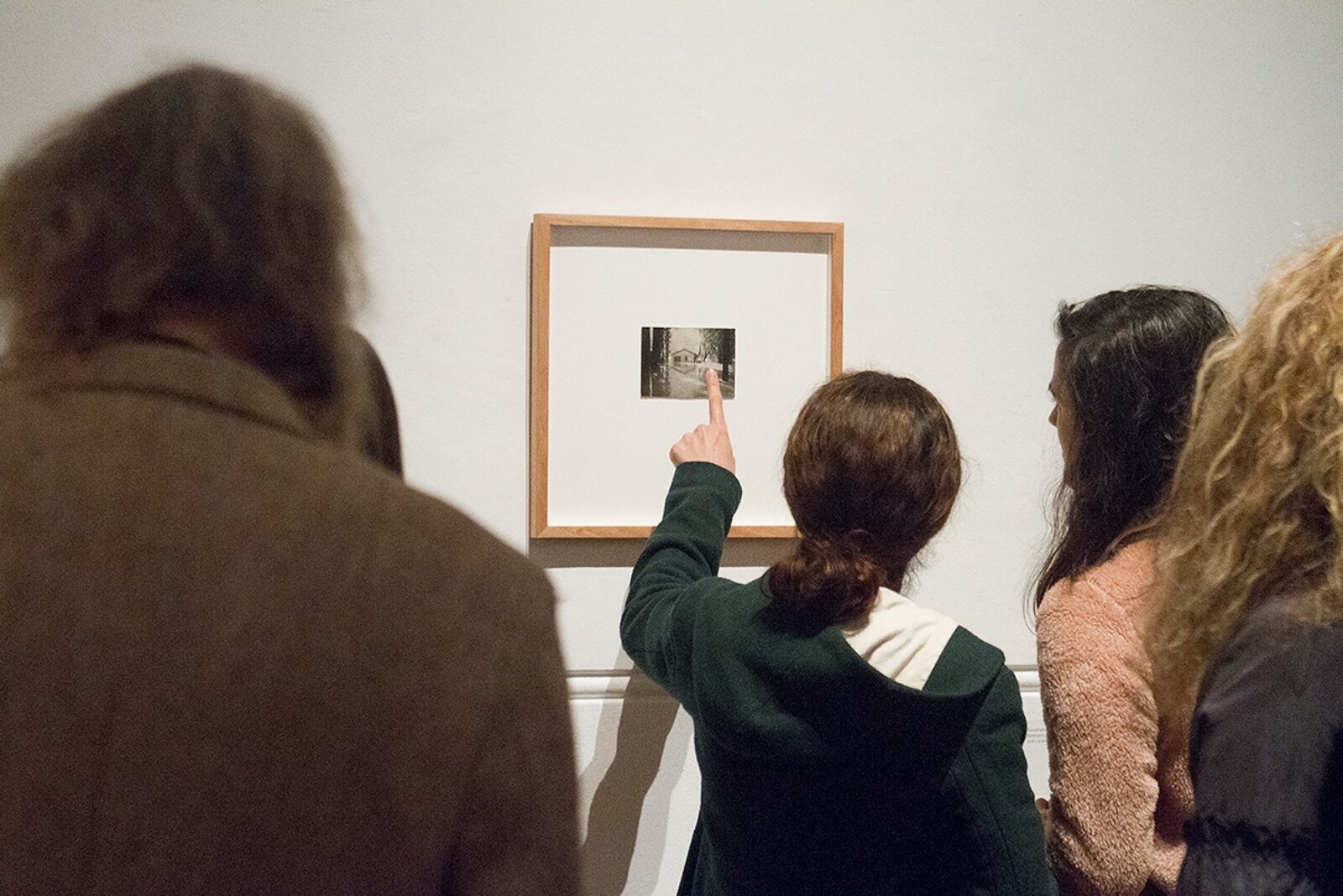 Untitled series, works on vintage photography
Installation view, ISLAND exhibition
FAC (Fremantle Arts Centre)
22nd July ñ 16th September, 2017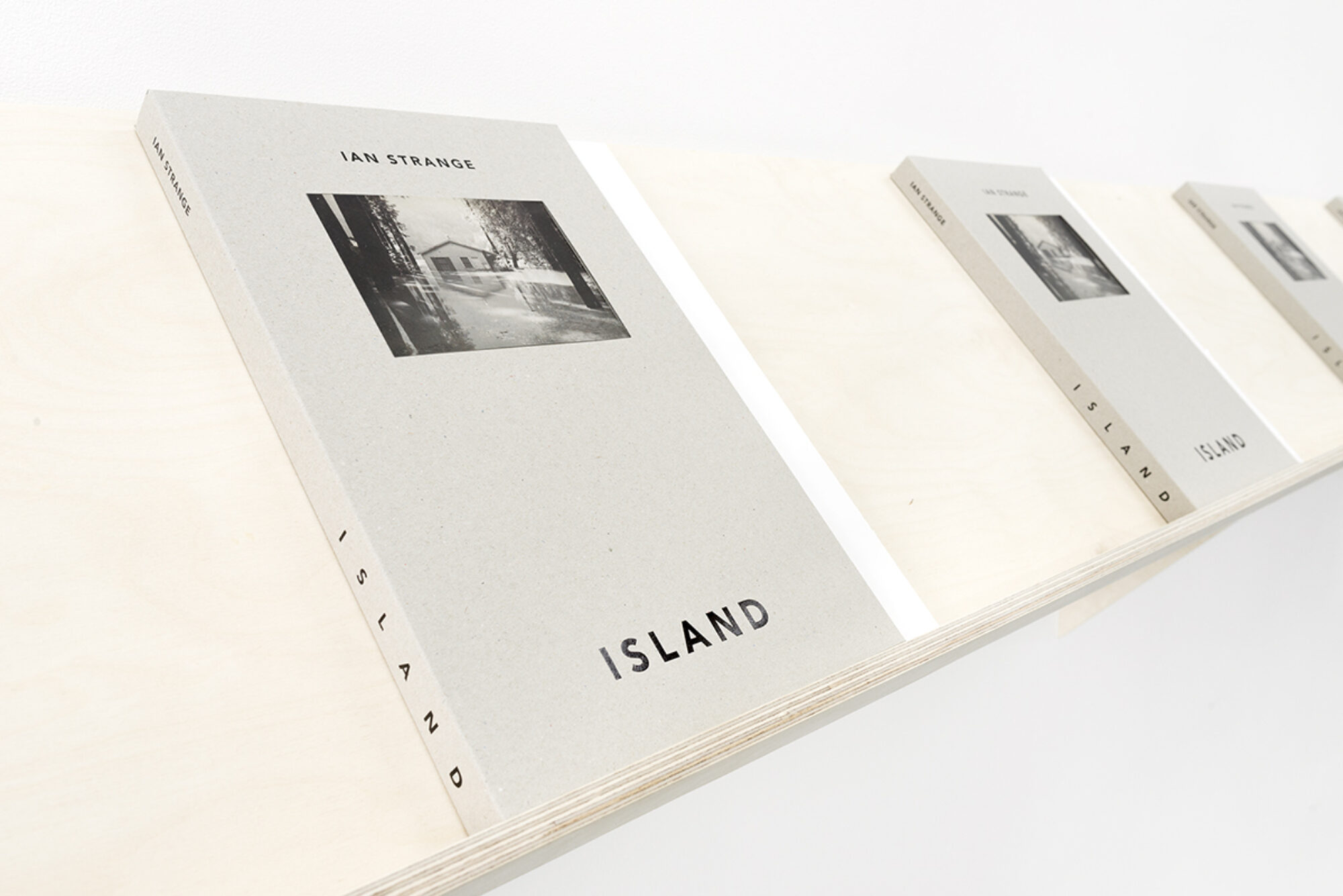 ISLAND publication
Limited edition artist book with concertina print
400 hand numbered and signed
250mm x 340mm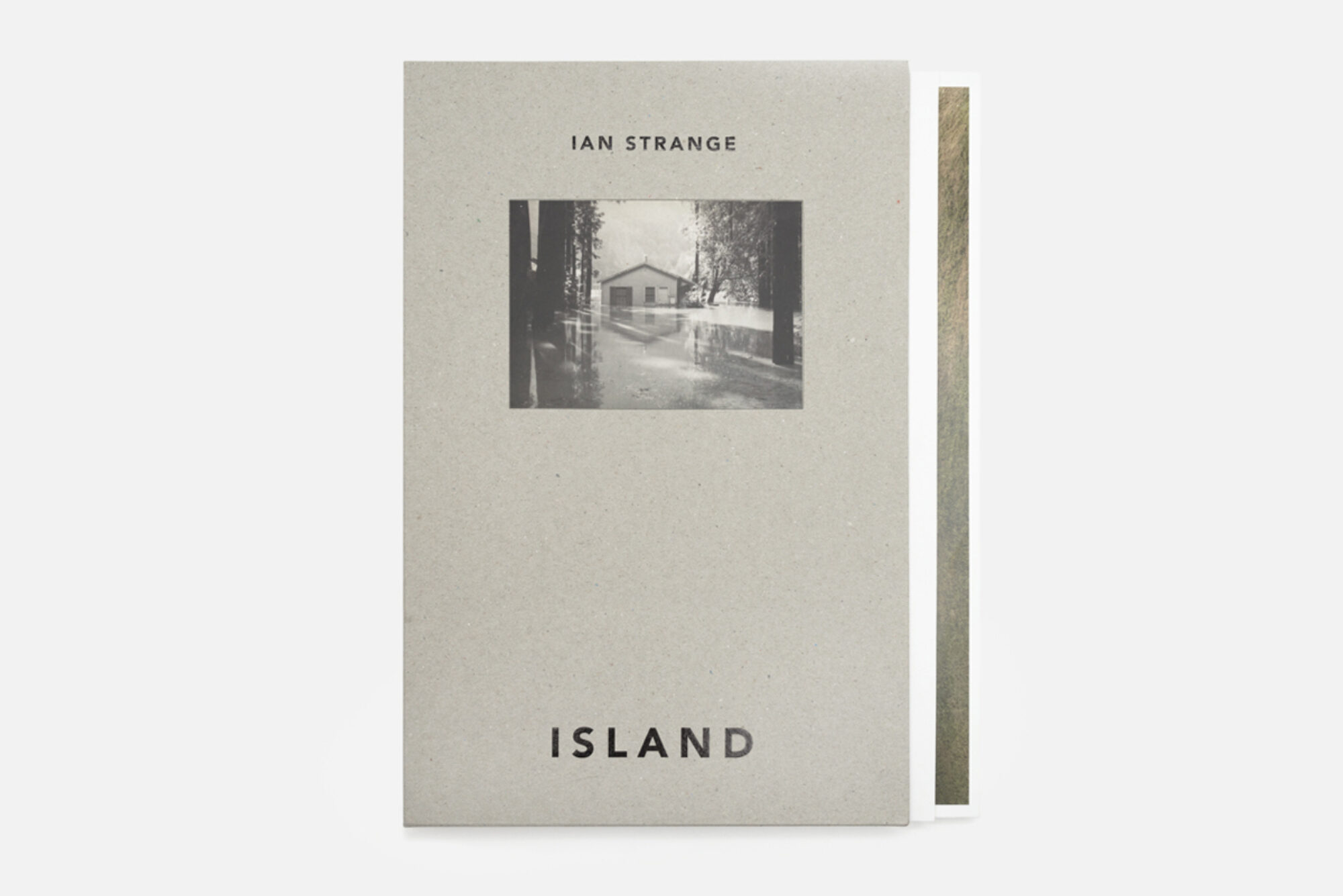 ISLAND publication
Limited edition artist book with concertina print
400 hand numbered and signed
250mm x 340mm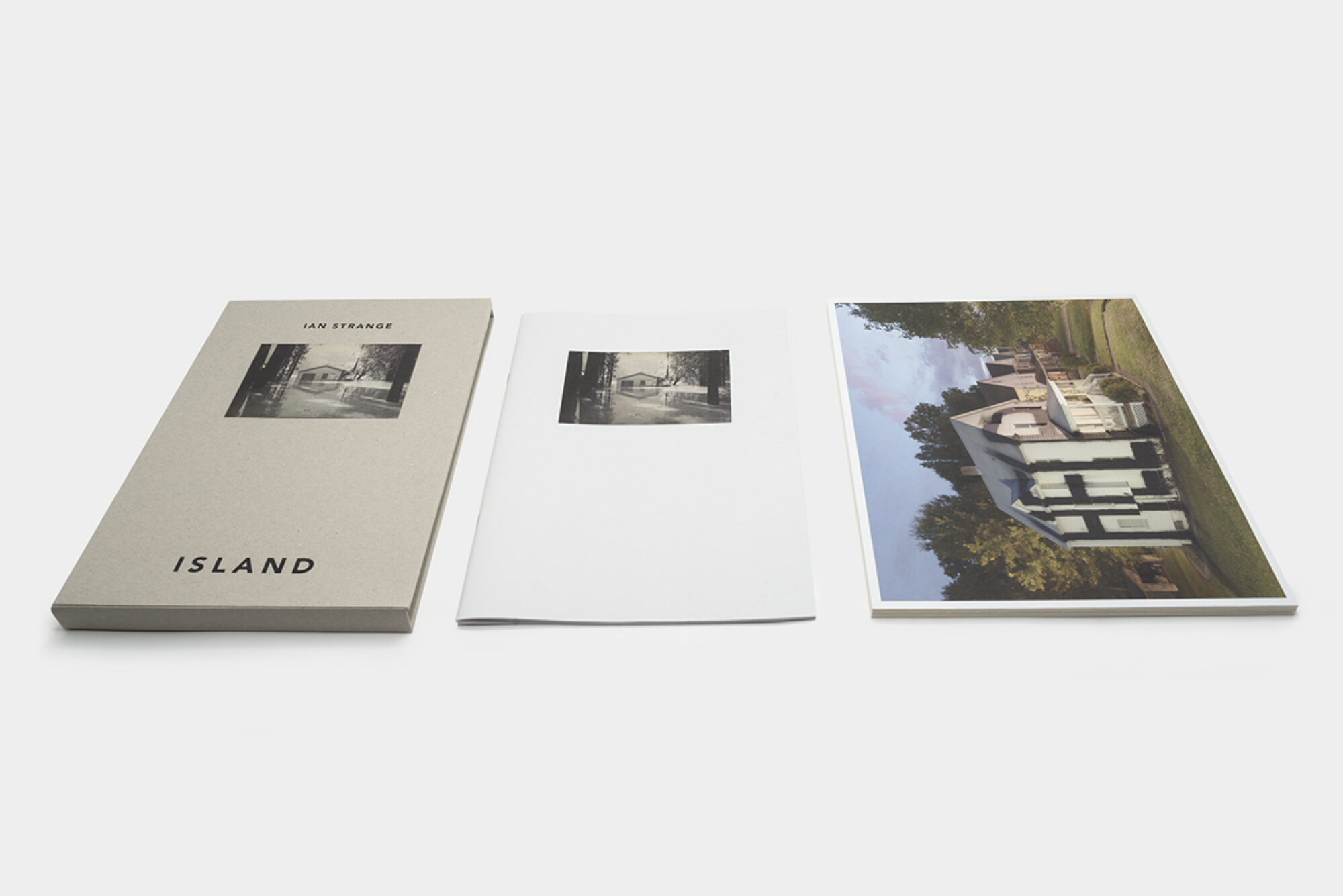 ISLAND publication
Limited edition artist book with concertina print
400 hand numbered and signed
250mm x 340mm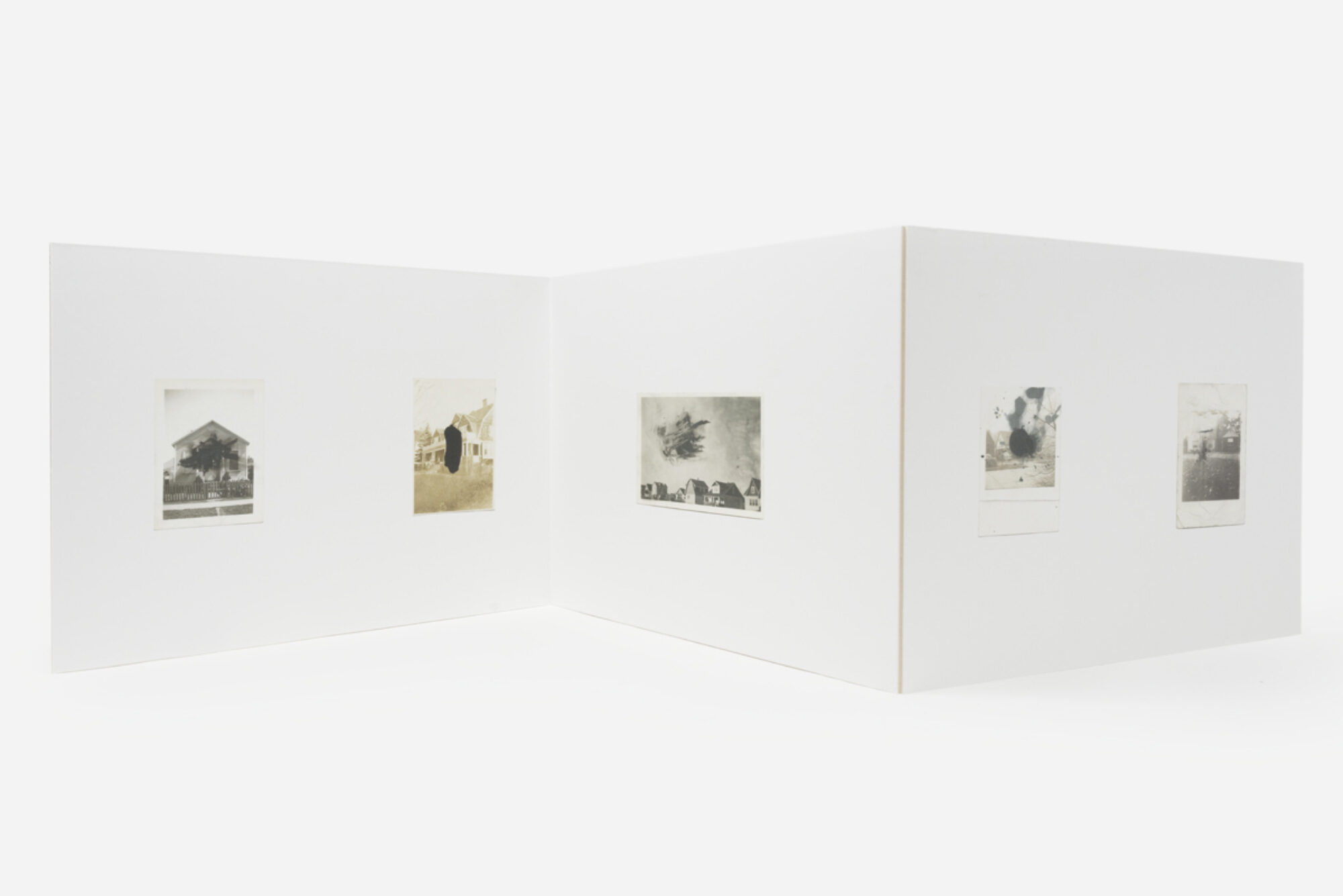 ISLAND publication
Limited edition artist book with concertina print
400 hand numbered and signed
250mm x 340mm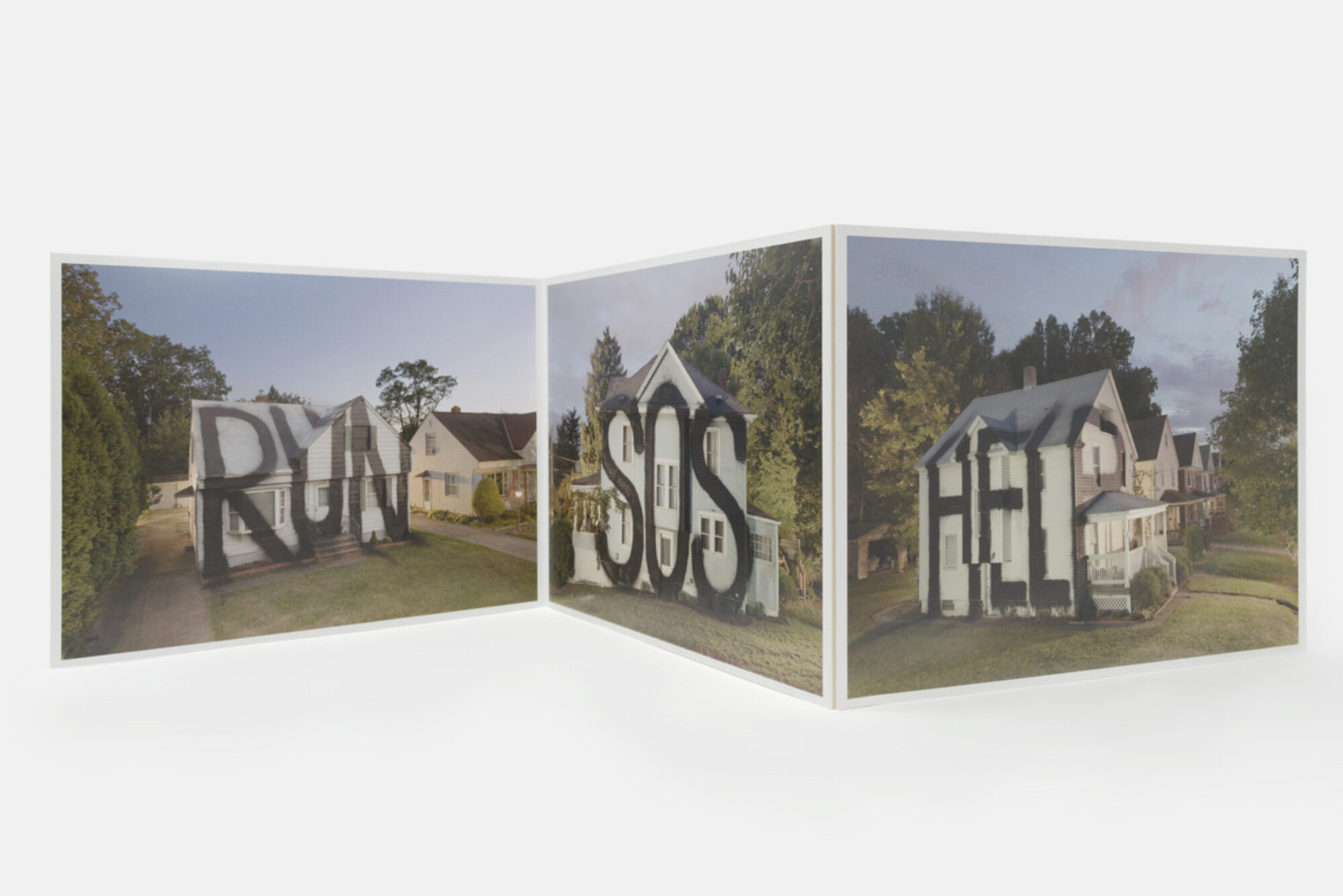 ISLAND publication
Limited edition artist book with concertina print
400 hand numbered and signed
250mm x 340mm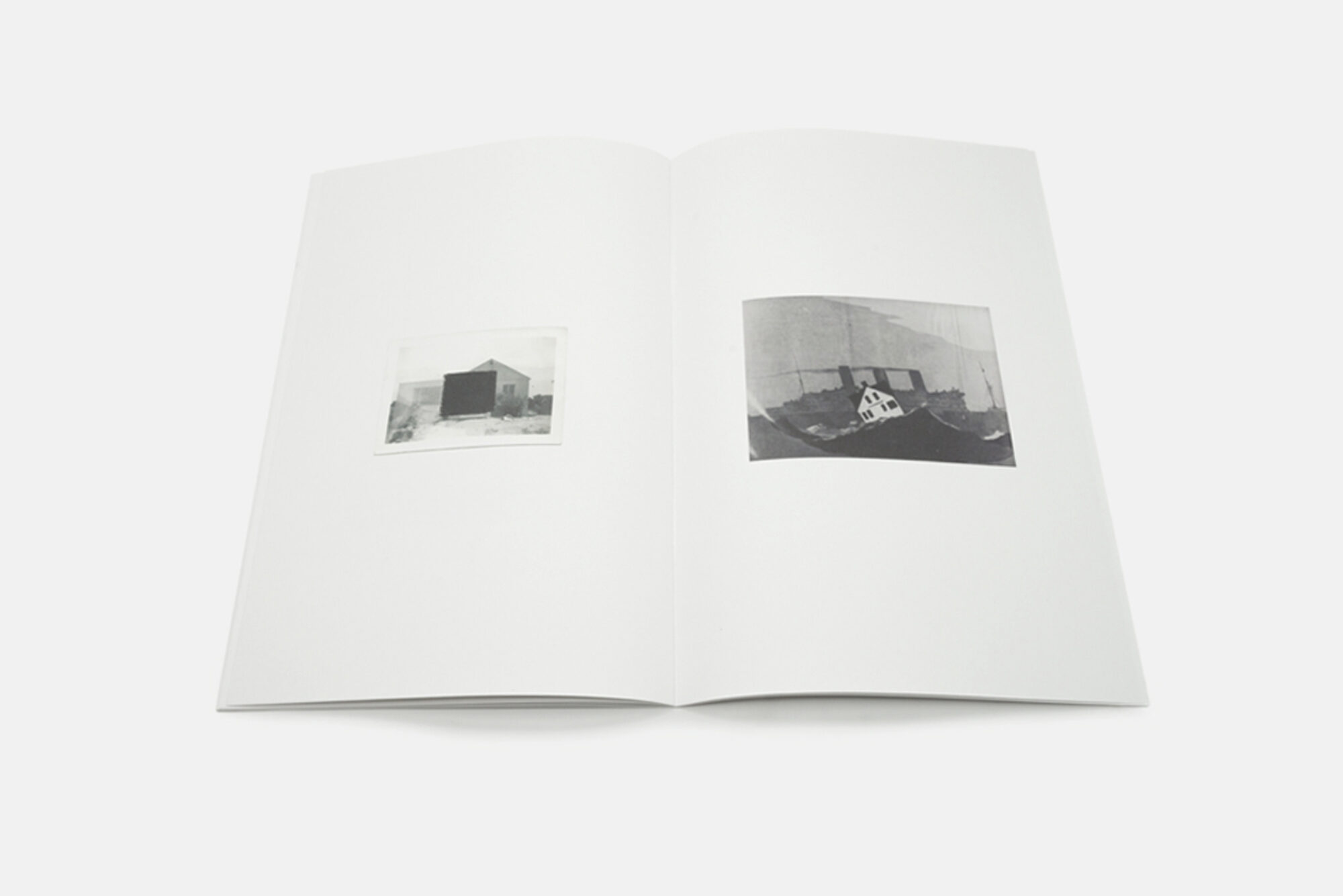 ISLAND publication
Limited edition artist book with concertina print
400 hand numbered and signed
250mm x 340mm