Sculpture and Installation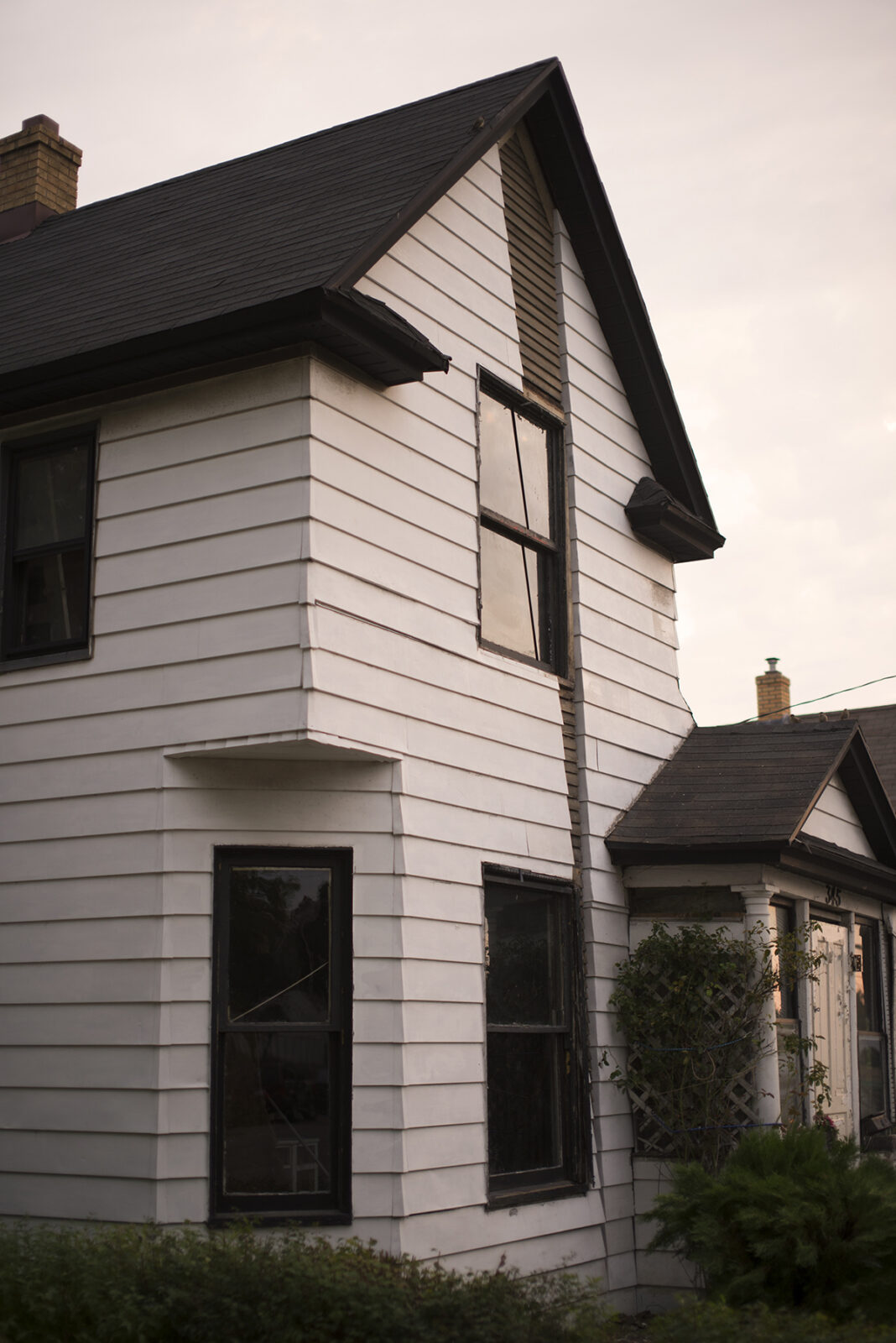 354 FRANKLIN, 2016 (Collaboration with Catie Newell)
Site-specific architectural intervention
SITE:Lab Rumsey St. Project, Art Prize 2016
Grand Rapids, Michigan, USA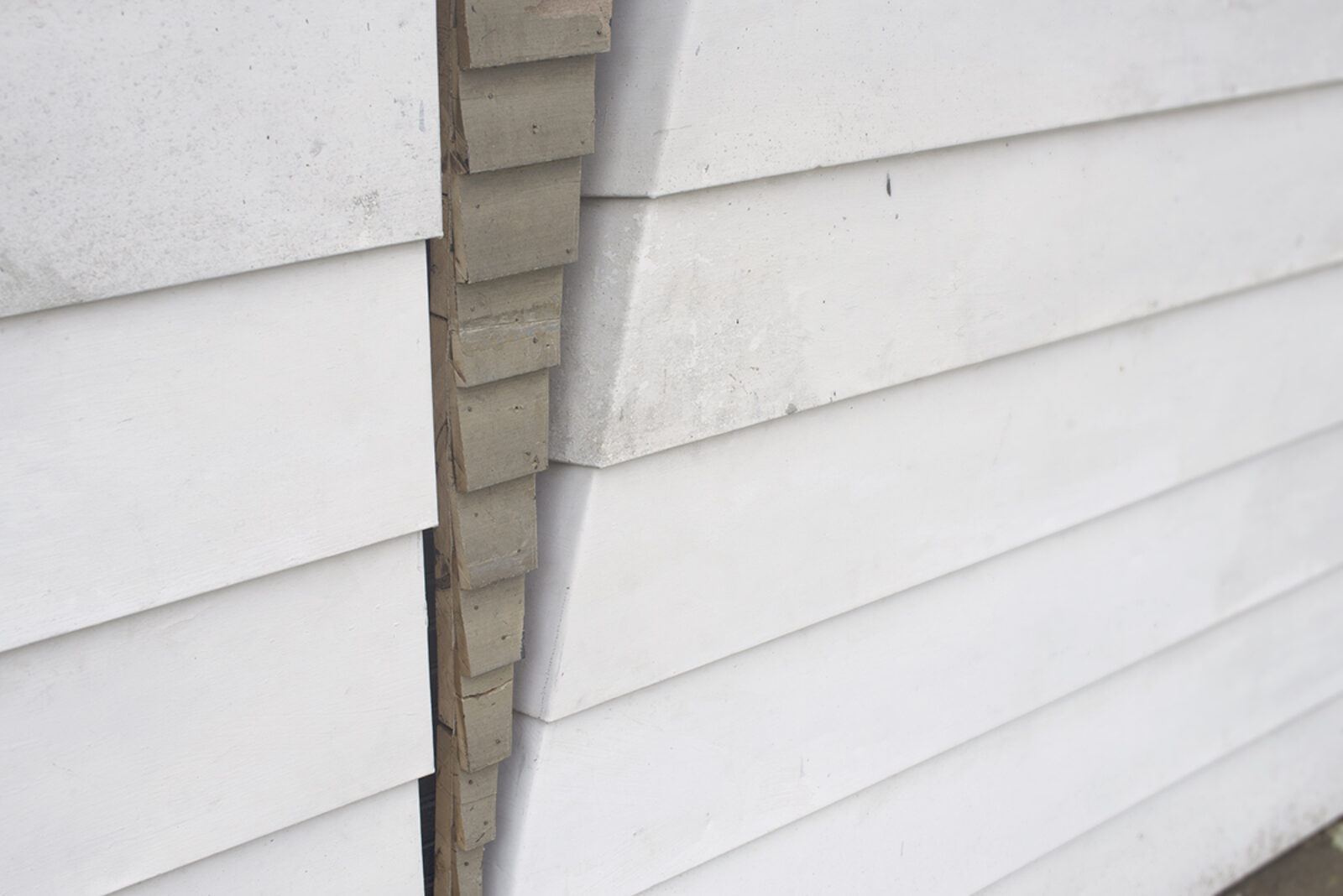 354 FRANKLIN, 2016 (Collaboration with Catie Newell)
Site-specific architectural intervention
SITE:Lab Rumsey St. Project, Art Prize 2016
Grand Rapids, Michigan, USA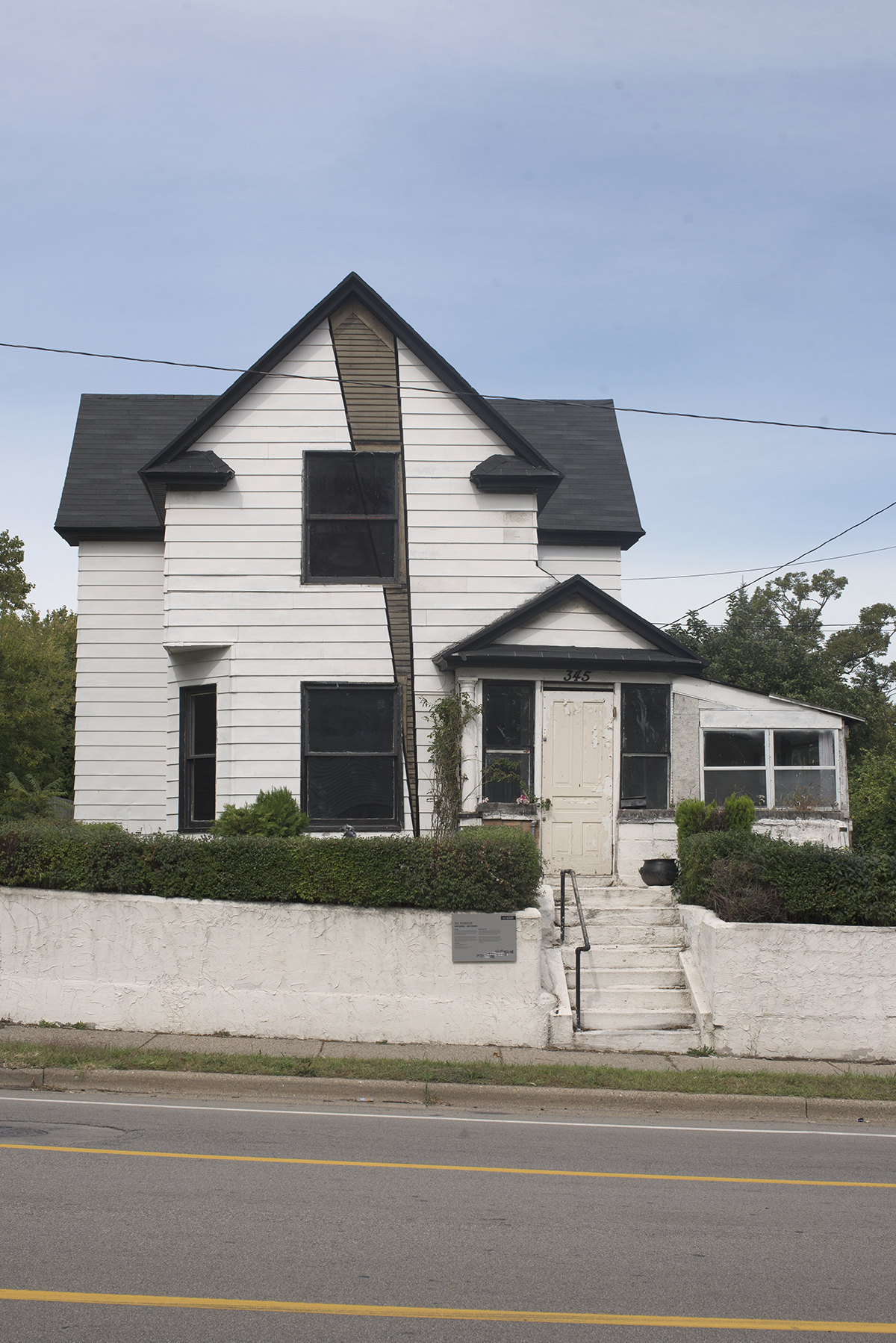 354 FRANKLIN, 2016 (Collaboration with Catie Newell)
Site-specific architectural intervention
SITE:Lab Rumsey St. Project, Art Prize 2016
Grand Rapids, Michigan, USA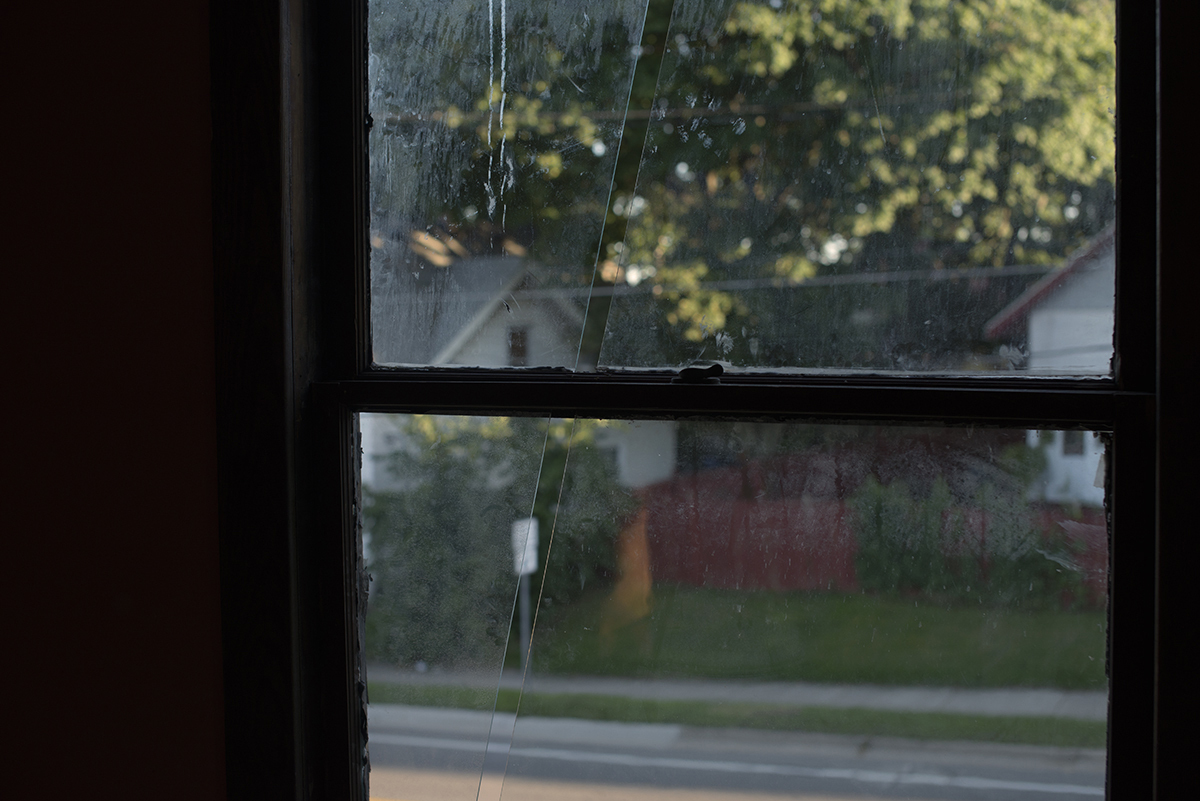 354 FRANKLIN, 2016 (Collaboration with Catie Newell)
Site-specific architectural intervention
SITE:Lab Rumsey St. Project, Art Prize 2016
Grand Rapids, Michigan, USA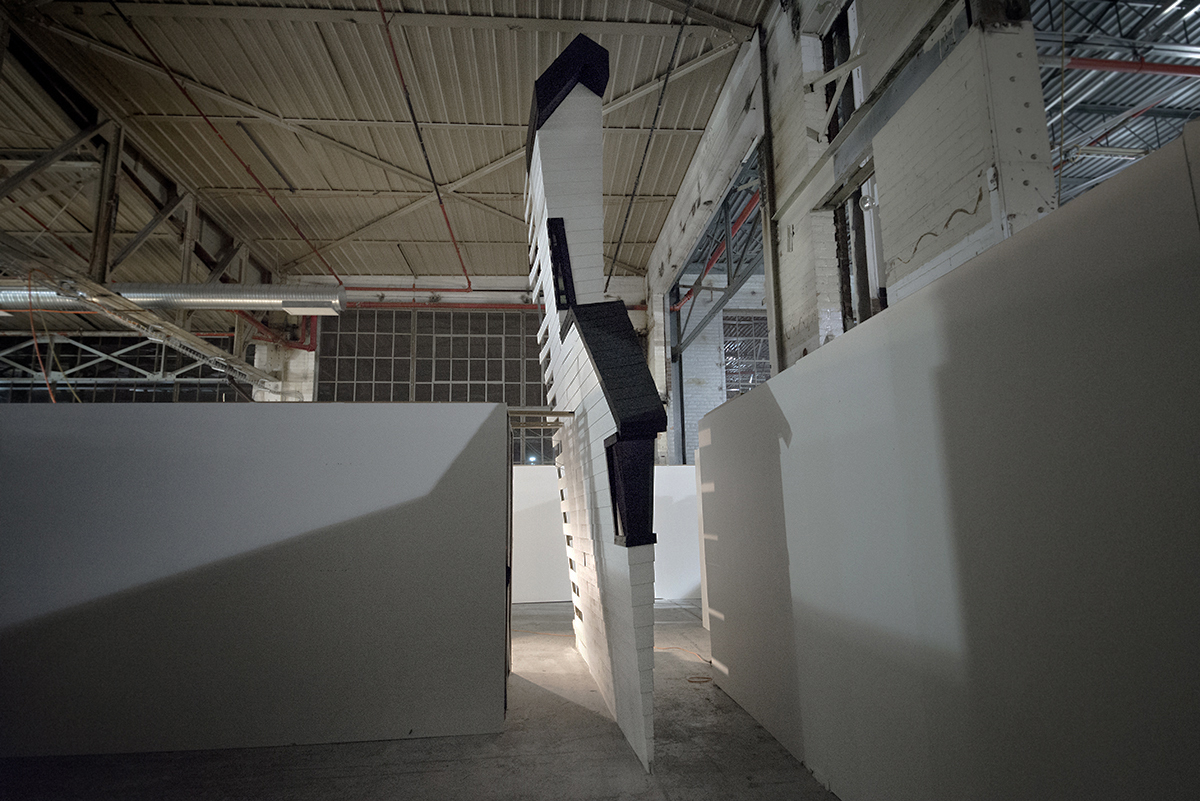 354 FRANKLIN, 2016 (Collaboration with Catie Newell)
Prototype to-scale sculptural artifact
Alibi Studio, Detroit, Michigan, USA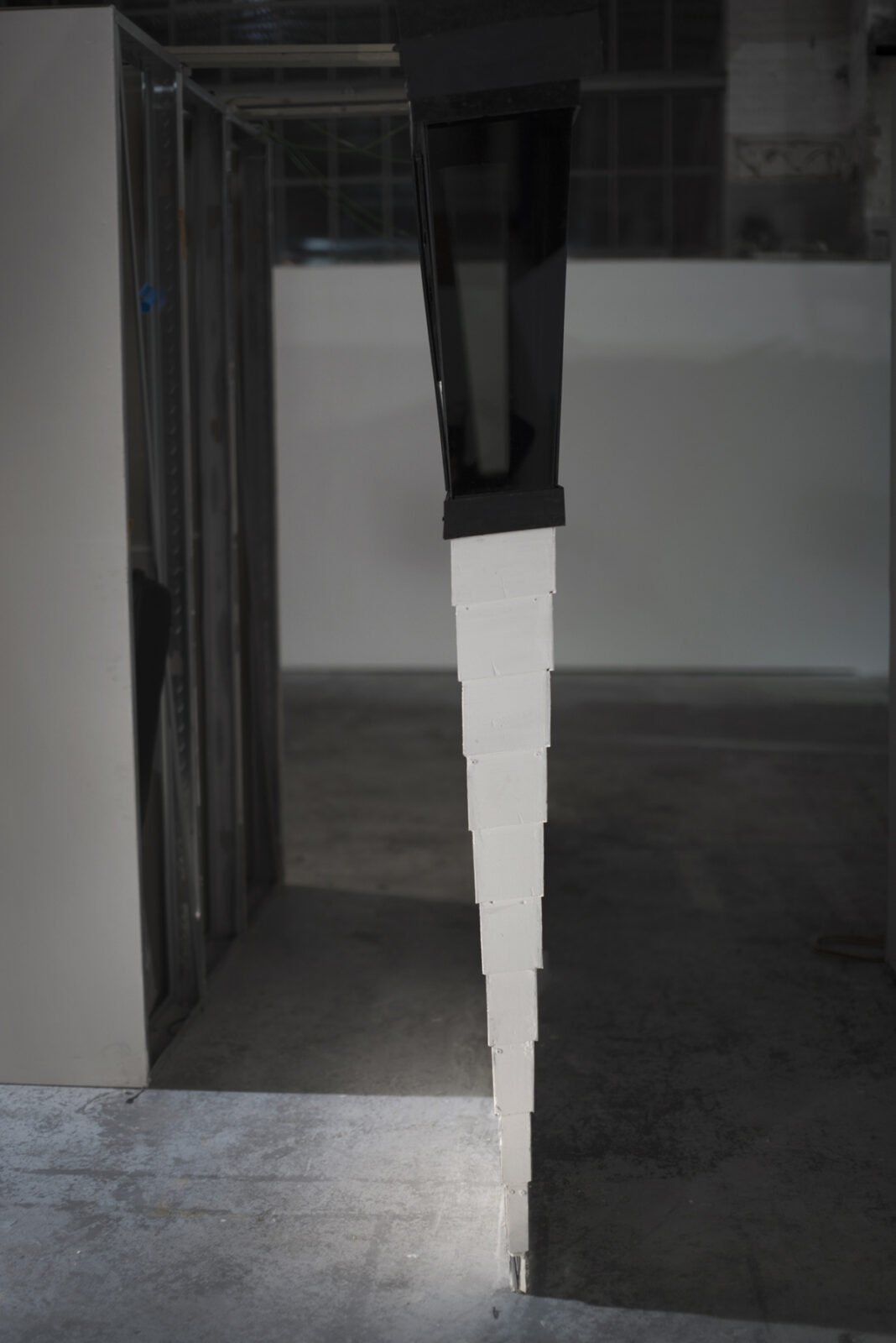 354 FRANKLIN, 2016 (Collaboration with Catie Newell)
Prototype to-scale sculptural artifact
Alibi Studio, Detroit, Michigan, USA
354 FRANKLIN, 2016
Collaborative architectural intervention, and sculpture
345 Franklin is a collaboration between artist Ian Strange and Detriot-based artist/architect Catie Newell (Alibi studio). The work comprises both a site-responsive architectural intervention in Grand Rapids, Michigan, and a to-scale sculptural artifact derived from the site work.
345 Franklin reduces a standing house to a single sliver. The intervention contracts the house into its central interior through a set of visually simple but decisive cuts, rendering the interior radically open but functionally inaccessible. The careful incisions of 345 Franklin are a direct reference to Gordon Matta-Clark's Splitting (1974), and they gesture toward the negative space created in that seminal work by creating its inverse: a mass. The house was then demolished down to the central sliver, using the exposed interior sliver as a stand-alone sculptural work constructed off-site as both a sculpture and artifact.
345 Franklin was funded by the University of Michigan Office of the Vice President of Research and the Taubman College of Architecture and Urban Planning. It was created in collaboration with arts organisation SITE:Lab as a part of the Rumsey St. Project, where it was exhibited alongside selected film works from Matta-Clark's estate, among other works.