NEW WORK: 'PENUMBRA'
FotoFocus Biennial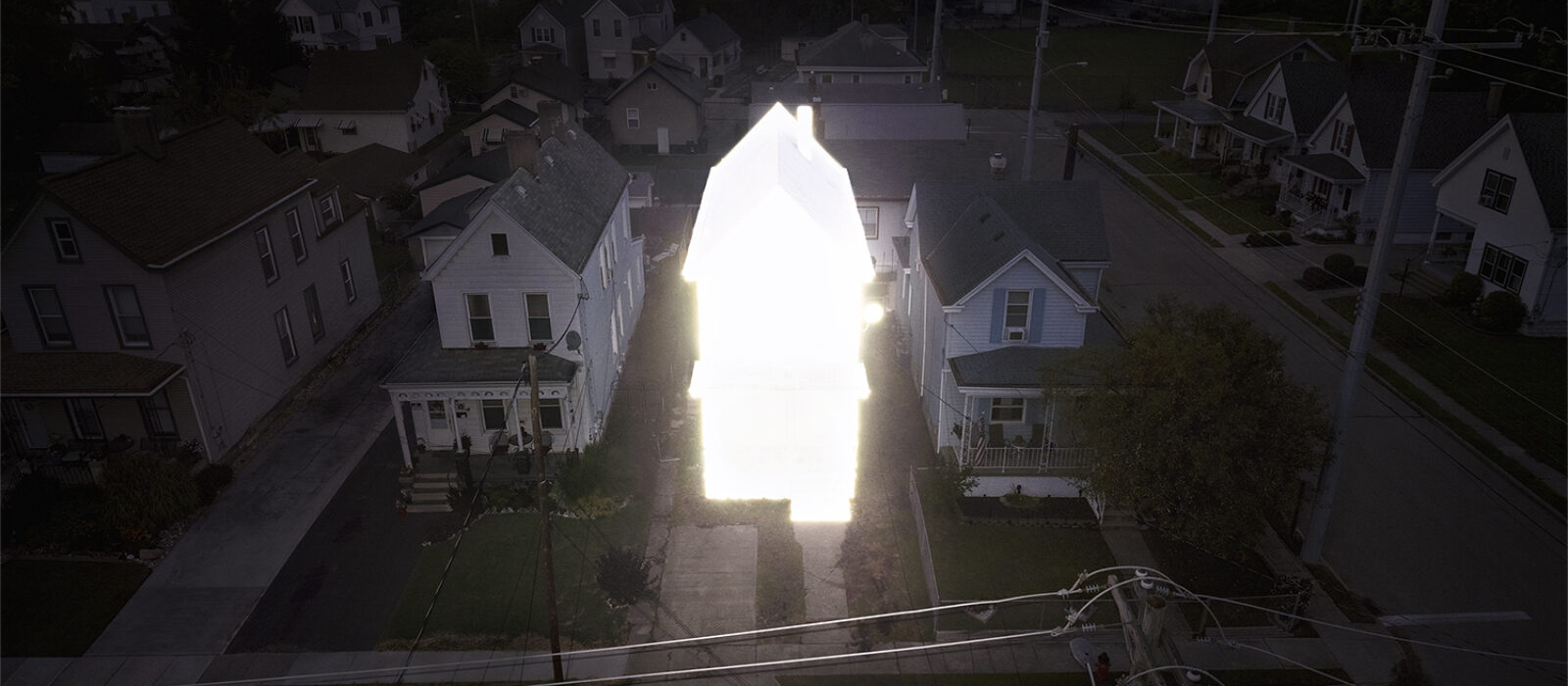 PENUMBRA is a collection of site-specific, architectural light interventions, photographic works, research, and archive materials commissioned by FotoFocus for the 2022 FotoFocus Biennial, Cincinnati, USA.
The works comprise two site-responsive light installations incorporating homes in Cincinnati, Ohio, created and documented by Strange, alongside collected archival histories of the sites, and a publication. Each site intervention utilized large-scale single-source lighting to both illuminate and obscure the homes and their surrounding landscapes. The work's title, Penumbra, refers to a partial or imperfect shadow outside its darkest point, a place between total illumination and darkness. The photographic documentation, presented alongside partial archival histories, research, and response texts from Jheri Neri (GCNAC), poetically reflect on the imperfect act of seeing, and re-presenting the psychogeography of a home, alongside the complex, internal, human histories of place and landscape.
PENUMBRA was created in collaboration with an Art Academy of Cincinnati residency, FotoFocus, Cincinnati Museum Centre (CMC), Greater Cincinnati Native American Coalition (GCNAC), the Hamilton County Landbank, as well as the communities of Elmwood Place, and Fairmount, Cincinnati. New research and research photography from PENUMBRA now sit in the CMC research library and archives.

PENUMBRA is currently on exhibition alongside a selection of Strange's previous works for 'Disturbed Home', a comprehensive survey exhibition at the Art Academy of Cincinnati for the 2022 FotoFocus Biennial: Word Record, curated by biennial artistic director and curator, Kevin Moore.

More information on the project can be found here.