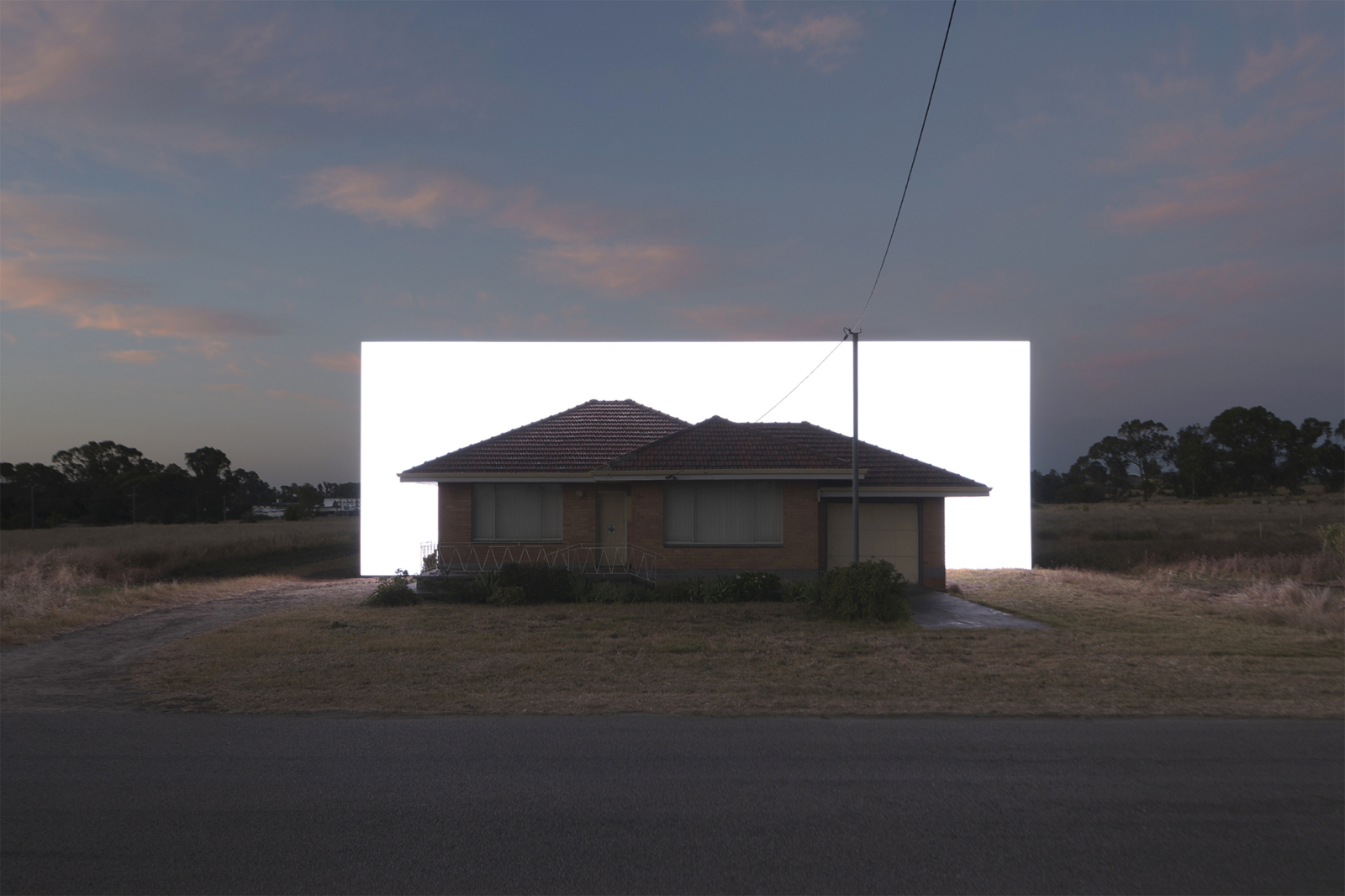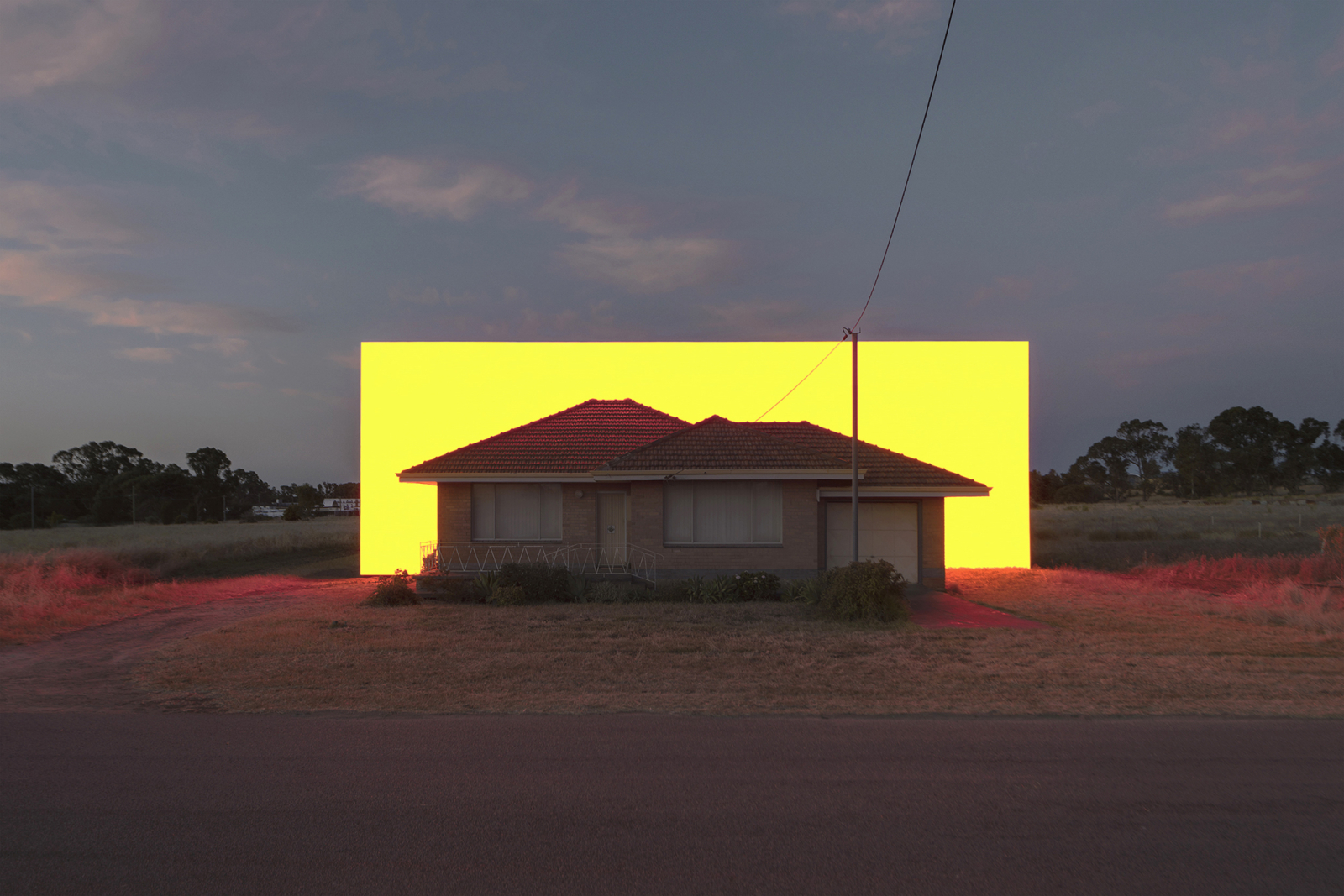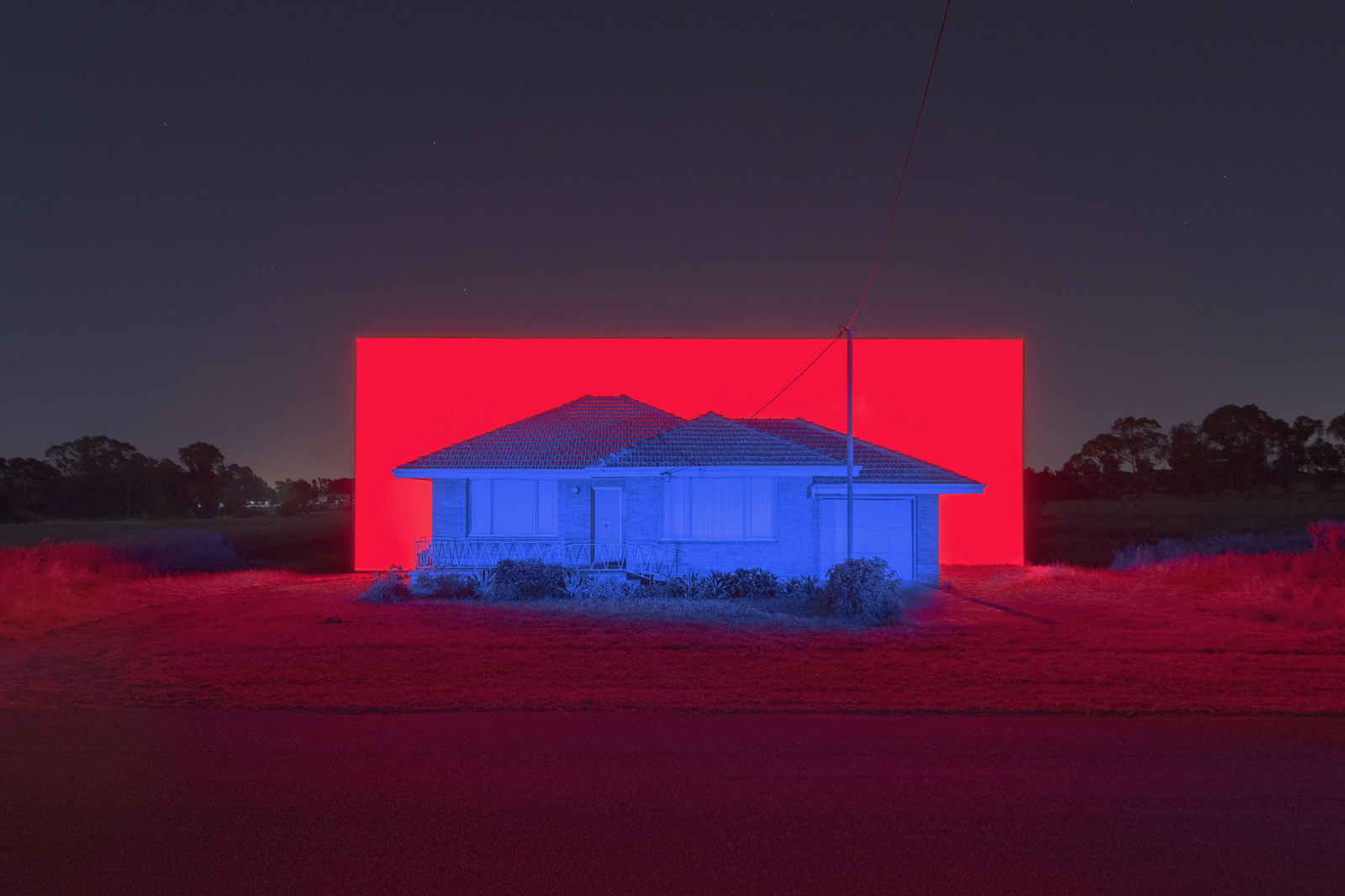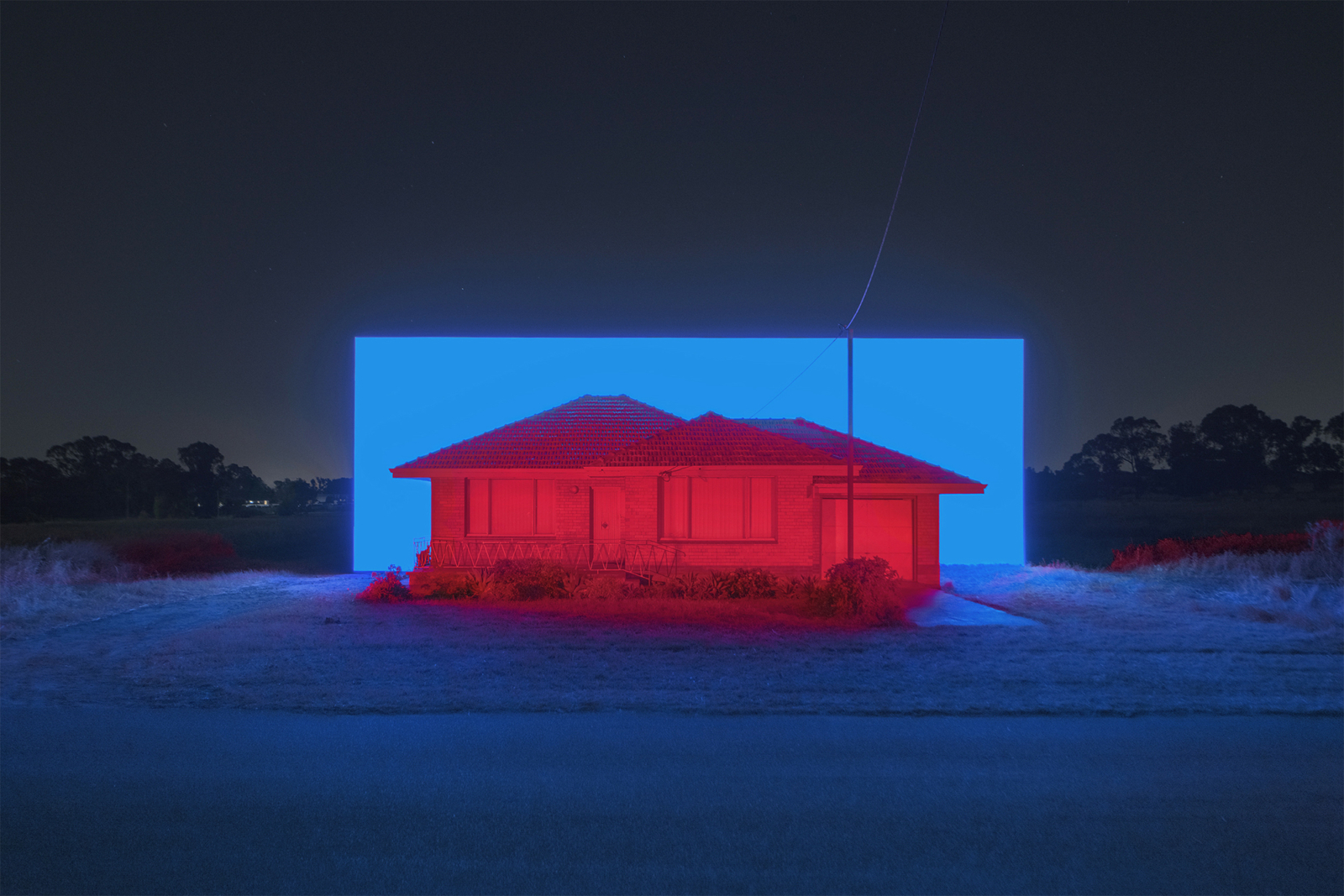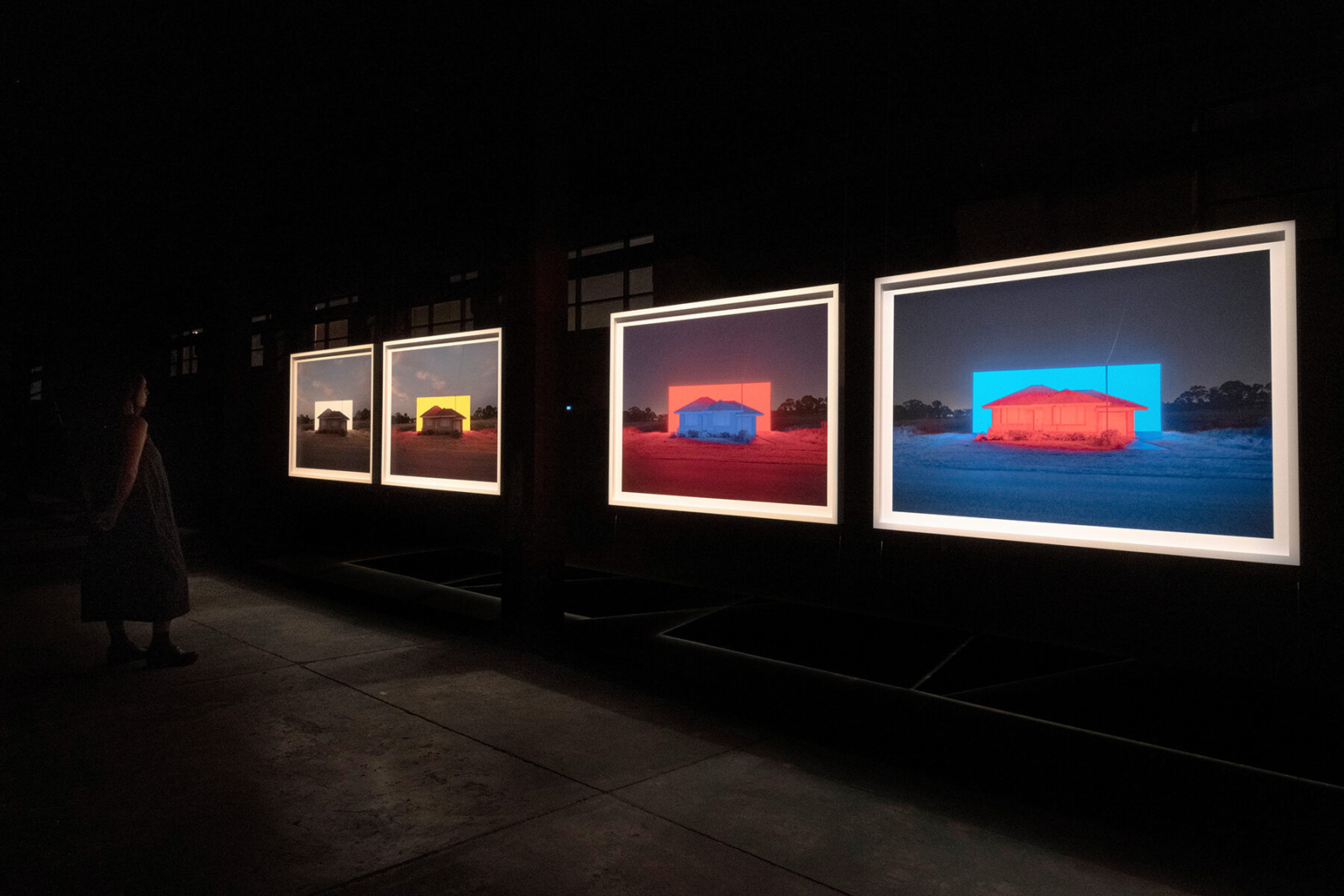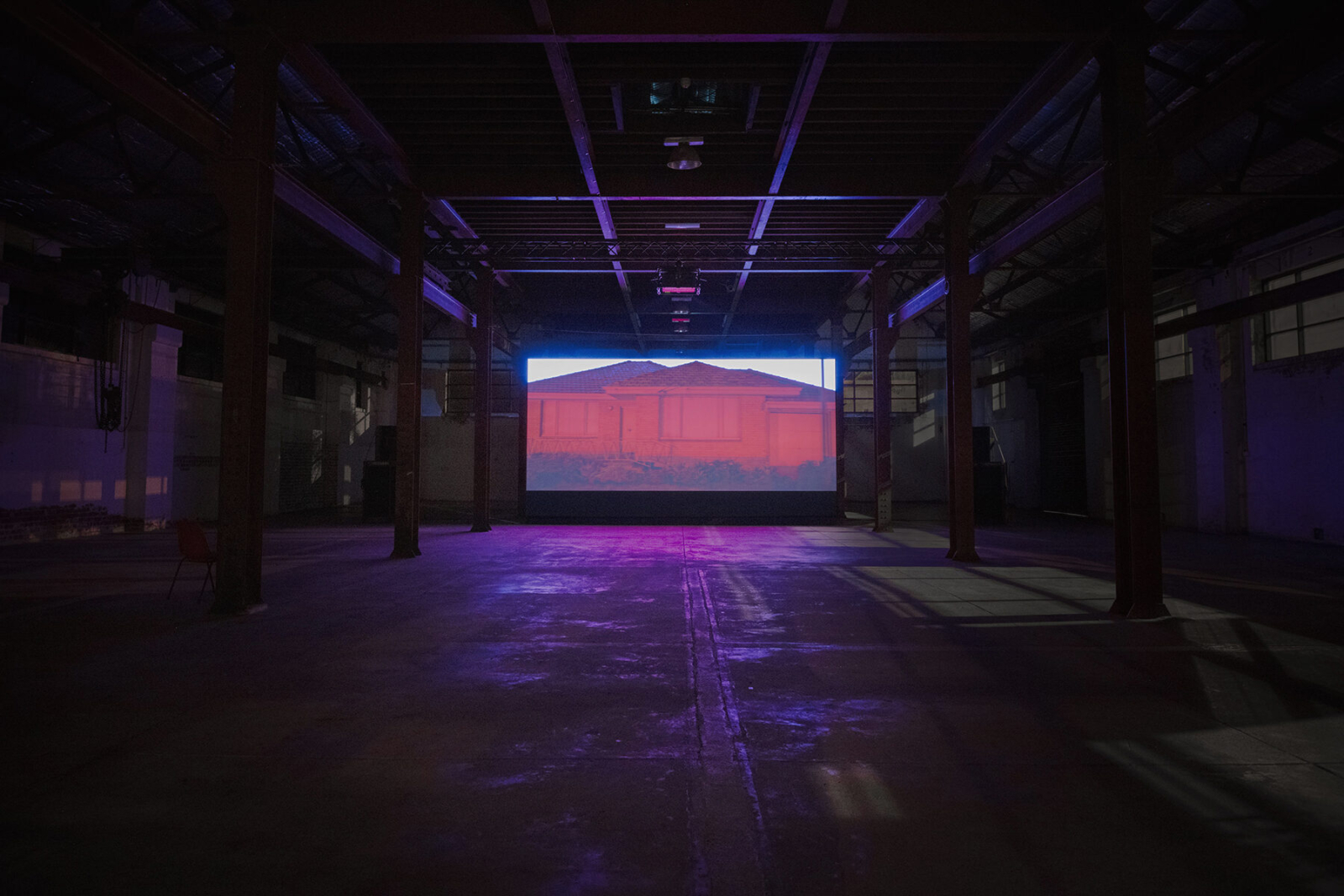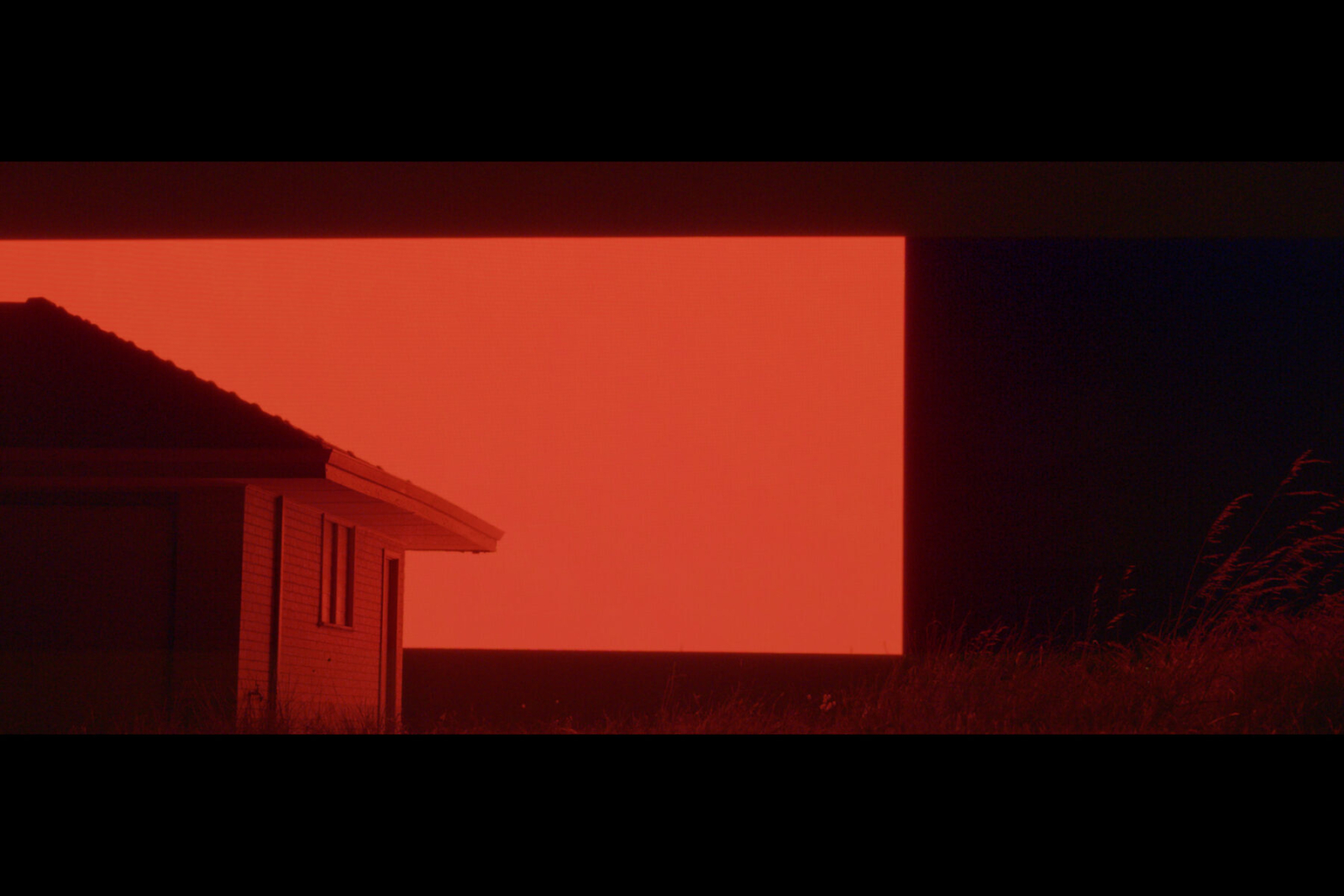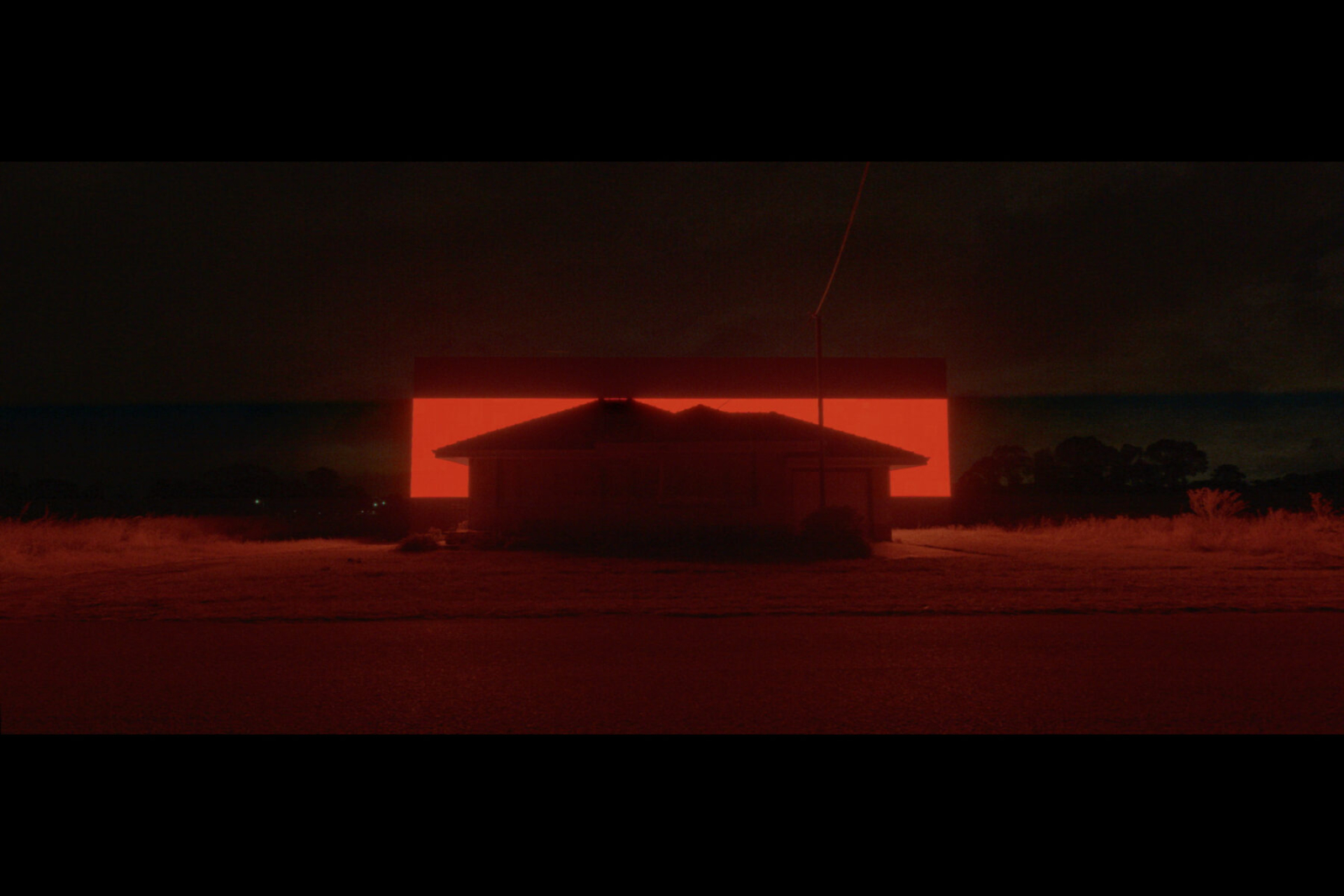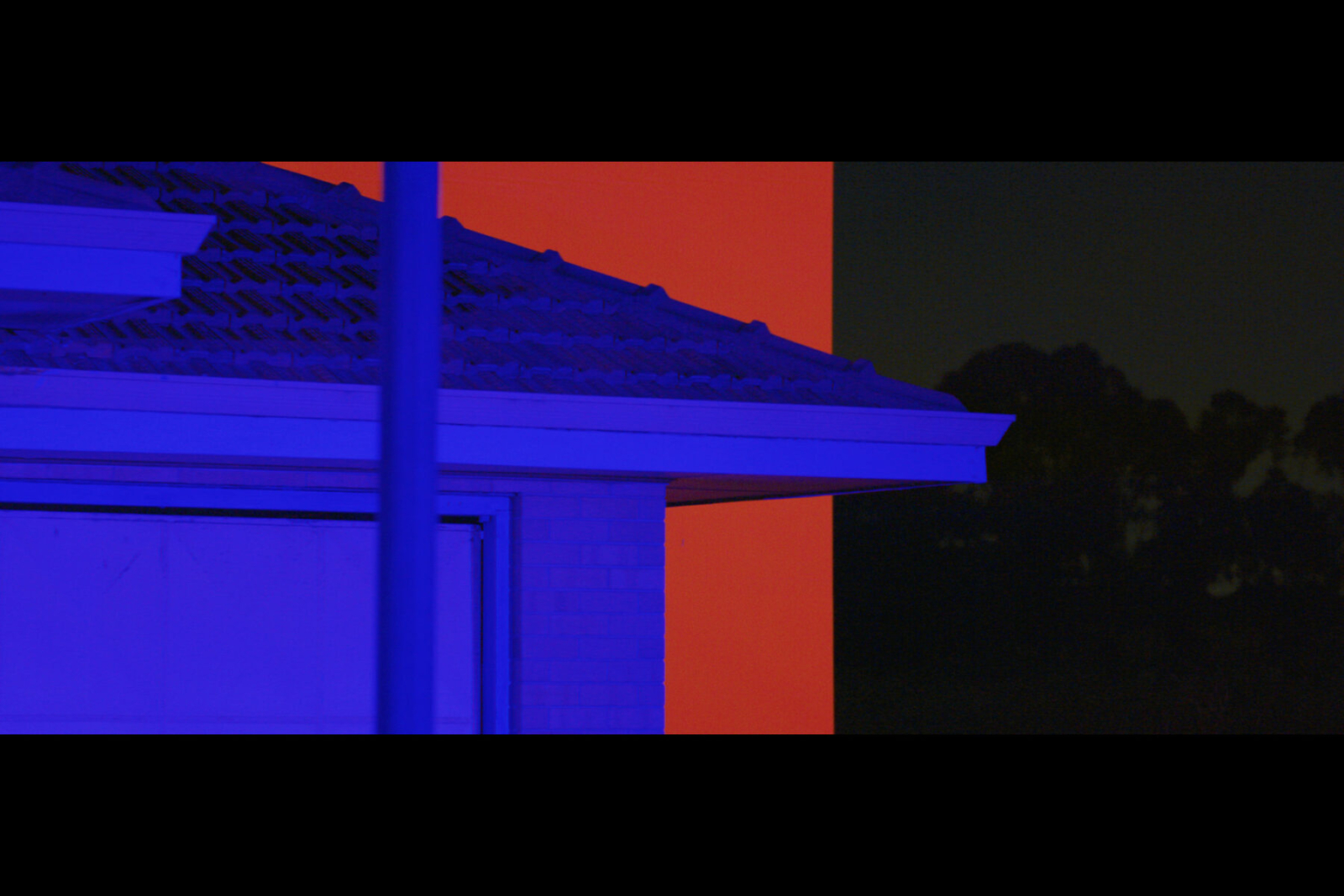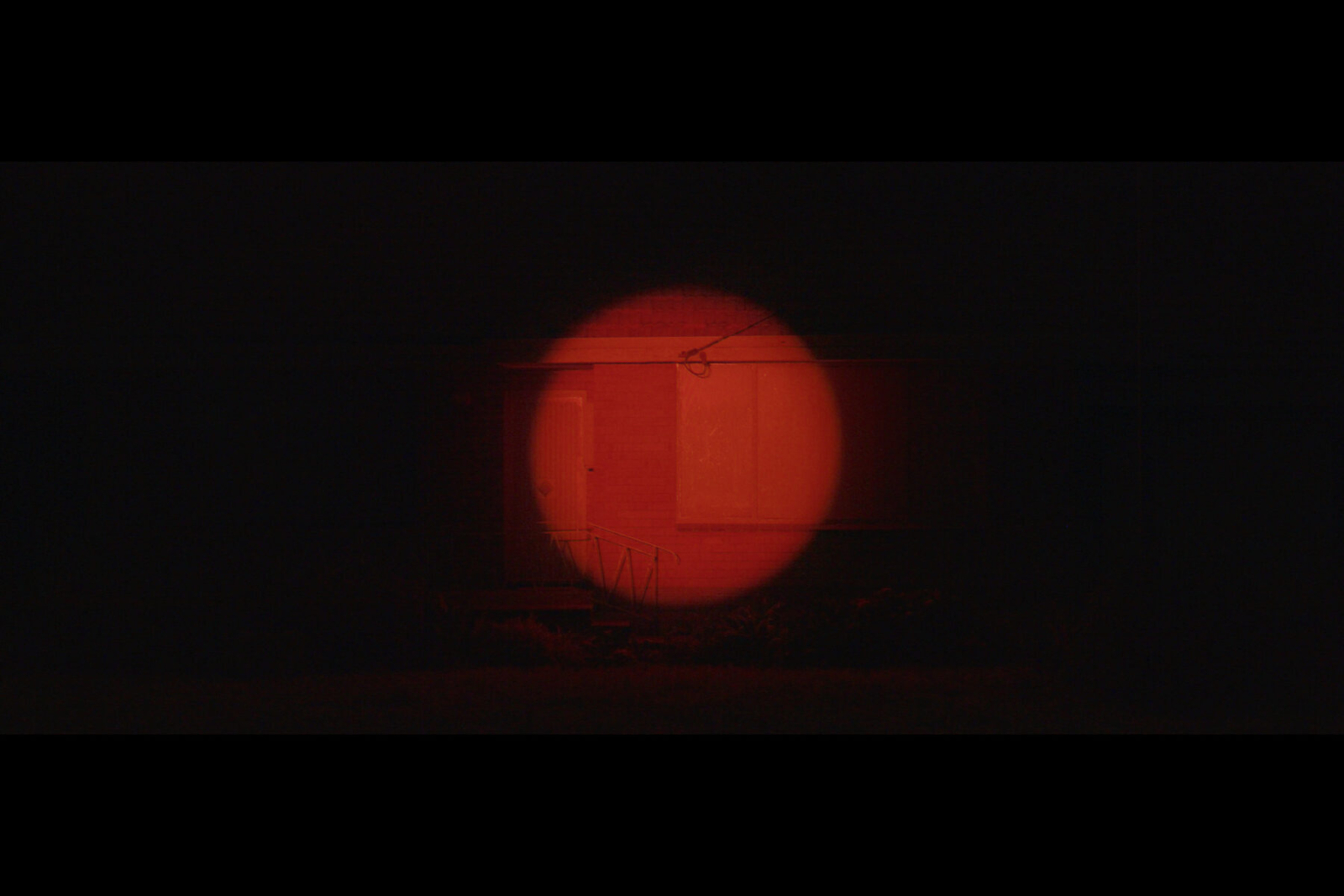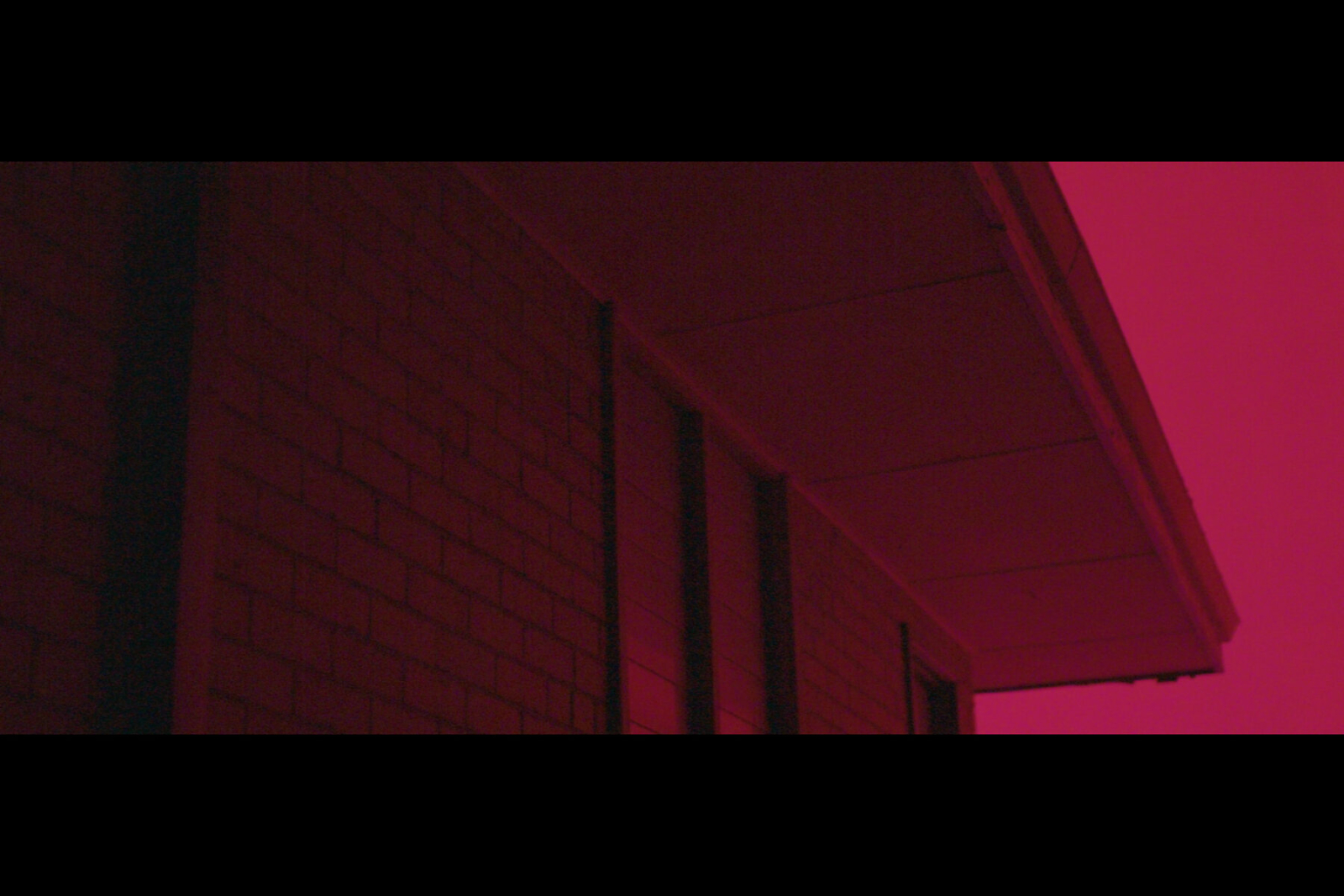 DALISON : 2022
DALISON is an architectural intervention and durational sound and light installation, created by Ian Strange in collaboration with musician Trevor Powers, resulting in four new photographic works, an 18-minute single-channel film work, and a one-off community performance.

The site-specific work was built around an isolated "hold out" home awaiting demolition at 20 Dalison Avenue, Wattleup, Western Australia. The home was one of two remaining in the former-suburb, where more than 300 others had been razed for a controversial redevelopment. Created with permission from the home's former owners, the installation comprised a large-scale LED video screen, programmed lighting and Powers' original 18-minute composition, transforming the home into a "performance" of slow, poetic light and sound movements. 
The result was a form of "anti-concert", transmitted out into the void of this now empty suburb. Over three nights, Strange documented this performance in film and photography. On the last night, a small group of the home's former owners, ex-residents and collaborators were invited to an intimate one-off live viewing of the installation before it was dismantled. The photographic and film documentation also formed the basis of exhibitions and screening events throughout 2022.

A dedicated project mirco-site can be found at dalisonproject.com